car stereo installment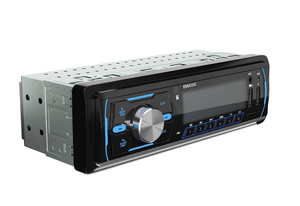 How to choose the right car Bluetooth charger for yourself 0
At the moment, the automotive Bluetooth charger market is a mix of items, with many low-quality devices. Damage to the vehicle circuit or charging equipment, as well as fire occurrences, have occurred as a result of unreasonable design, backward technology, jerry-built materials, and other reasons caused by short circuits. How select a safe and efficient, good quality, reasonably priced car Bluetooth charger has also become one of the car family's major problems. Here are a few simple selection criteria to get you started.
Clear their car cigarette lighter output voltage
In general, the output voltage of the car is 12V, and most of the car Bluetooth chargers apply to the car. But the big truck battery is generally made of two 12V batteries in series, so its output voltage is 24V. so, big truck drivers need to choose the car charger to see the vehicle output voltage, to avoid the output voltage being too high cause safety hazards.
Understanding the car Bluetooth charger automatic protection function
Whether the car Bluetooth charger has over-current, overheating, short-circuit protection, and other functions, can provide additional security for your car, to avoid the circuit over-current, overheating, short-circuit, and other problems caused by fire and other dangers.
Pay attention to the voltage and current size
When choosing a car Bluetooth charger, pay attention to the voltage and current size of the supporting equipment, such as an iPhone 5V/1A, a tablet PC, mobile power is 5V/2A. dual USB interface car Bluetooth charger if at the same time as the phone and tablet PC charging, the total current of the car Bluetooth charger should be at least 3A or more, otherwise the charging speed is not only significantly reduced but also overheating and even damage to the device. device.
Choose a multi-USB interface car charger
To avoid the fight to charge and quarrel, it is best to choose at least 2 USB port car Bluetooth chargers, so that can bring convenience for charging.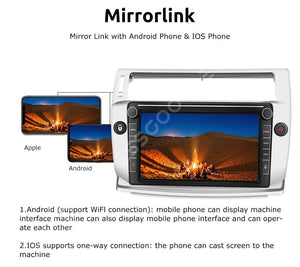 What is a Car Radio Replacement? 0
How to Choose a Car Radio Replacement
Choosing the right car radio replacement could have you feeling like you're driving a brand new vehicle.
Even if you didn't opt for the upgraded sound system when you bought your car, you may still be able to improve your radio experience. Buying a car radio replacement allows you to access additional radio features, like Bluetooth or even hands-free calling and texting.
Choosing the right car radio replacement can be an overwhelming decision. There are many options available and the right one depends on your vehicle needs and preferences. ESSGOO have compiled some of the highest-rated car radio replacements based on features for you to review.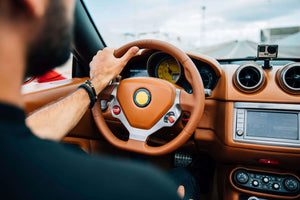 How to retrofit a DAB in an old car cheaply and easily 3
DAB Adapter: A Money-Saving and Practical Gadget
Most car radios have DAB ports, which means they can be used for DAB broadcasting, but without a proper antenna, any DAB car radio will not work; but using a DAB-FM Box can save a lot of work and money.

ESSGOO Universal DAB Box Car Radio Receiver Kit is the easiest solution, just plug in the USB and use it; (It doesn't get any easier than this, it really saves a lot of work and money, and preserves the original sound to the greatest extent possible sound)