How to retrofit a DAB in an old car cheaply and easily
How to retrofit a DAB in an old car cheaply and easily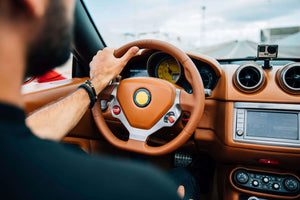 DAB Adapter: A Money-Saving and Practical Gadget
Most car radios have DAB ports, which means they can be used for DAB broadcasting, but without a proper antenna, any DAB car radio will not work; but using a DAB-FM Box can save a lot of work and money.

ESSGOO Universal DAB Box Car Radio Receiver Kit is the easiest solution, just plug in the USB and use it; (It doesn't get any easier than this, it really saves a lot of work and money, and preserves the original sound to the greatest extent possible sound)



Benefits of DAB +
Unlike FM radio, DAB offers car radios of the highest quality and more channels.
1. The noise has disappeared: If you are tired of FM radio's 'Sa Sa' noice , ESSGOO's DAB+ is undoubtedly the best embodiment of car music; as long as it is matched with a good speaker, you can also enjoy the sound quality of Blu-ray CD in the car;
2. Intuitively search for new stations: All radio content is clearly displayed as a list, and you can quickly switch with a touch of the screen, no longer worry about FM digital channels.
3. Stronger signal reception: This is the technology that ESSGOO is proud of. As an auto parts brand with R&D capabilities, ESSGOO's products are leading the industry in terms of re-radio and signal. Guarantee simple installation and high quality (for example: ESSGOO will also participate in the OEM of some car companies)




Benefits of DAB Receiver Box
If you spend between 50 and 130 euros for a DAB-enabled radio, you still have some risk. The reasons may be as follows:
1. Installation may be a hassle. After all, to disassemble, wire and install, the workload is much larger than plugging in a USB, and it costs more.
2. You will be deceived by unscrupulous merchants, the product will have some problems, or the effect will not be as good as expected. (Except for ESSGOO's car stereo, we have quality assurance, we can do refunds and no returns, and ensure the highest purchasing experience for customers.)
3. Or you still need to buy an additional DAB antenna to use the DAB+ radio function normally.

So for such a situation or requirement, there is a smart and simple solution: DAB Receiver Box. This gadget sits between the FM antenna and the radio and receives a digital DAB signal from a common rooftop antenna. And ESSGOO's DAB+Receiver can in turn enhance FM signal reception.


ESSGOO DAB Receiver Kit: Practical Test
The adapter works great outdoors (actually, in an underground garage, too). In testing, the DAB Receiver was placed between a Lupo (made in 2002) antenna and a DAB-capable Sony radio. After starting the car, all that's missing is a brief initialization and the DAB signal goes through the box smoothly. Whether it's a clear sky or a heavy rain, the radio is always easy to hear and the DAB packets pass safely. By the way, the reception quality of traditional FM frequencies is not affected by the adapter. This inexpensive gadget is great for quick access to digital radio range. However, when buying, make sure the splitter's plug matches your radio's plug.

Note & Tip: Your car needs to have a USB port and DAB+ APP
***