install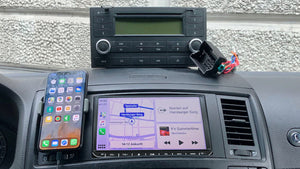 Customer Installation Report: Apple CarPlay and DAB Radio Head Unit in Used VW T5 3
This old Volkswagen is very popular, but it's also a bit out of date, I'm referring specifically to ''big screen time''. So I decided to upgrade my T5 to a smart system car. And it seems that after a lot of information and videos, I found that I can install car stereo by myself, it is just plug and play. So I think it's time for Apple CarPlay and DAB to move into my car. It turns out ESSGOO AR9002 it has very effective and beautiful, but not without obstacles. Live report! !
The first car of my life when I was in my early 38s. I am proud of my old Volkswagen T5 Multivan, born in 2003, with 2.5 T displacement and a whopping 175 hp. In the summer of 2021, it went on a European tour, great journey and memories, and a tribute to "Van Life".
It goes without saying that I love this car and I want it to get better. First stop of the upgrade program: Smart car radio with Apple CarPlay and DAB radio. It sounds difficult, but the process is extremely easy and fun. What to consider and what might go wrong - I'll report this on essgoo.com.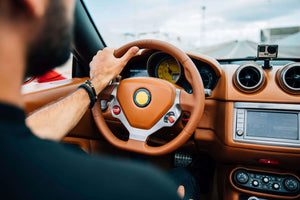 How to retrofit a DAB in an old car cheaply and easily 4
DAB Adapter: A Money-Saving and Practical Gadget
Most car radios have DAB ports, which means they can be used for DAB broadcasting, but without a proper antenna, any DAB car radio will not work; but using a DAB-FM Box can save a lot of work and money.

ESSGOO Universal DAB Box Car Radio Receiver Kit is the easiest solution, just plug in the USB and use it; (It doesn't get any easier than this, it really saves a lot of work and money, and preserves the original sound to the greatest extent possible sound)