5 Things to Think About When Purchasing an Aftermarket Car Stereo for Your Vehicle
5 Things to Think About When Purchasing an Aftermarket Car Stereo for Your Vehicle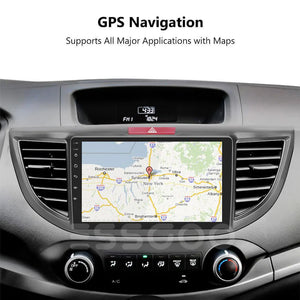 When you improve your car audio system, you not only get better sound but also some more functions and a more visually appealing automobile interface. You surely increase your driving experience regardless of the aftermarket vehicle radio you purchase. The reason for this is that aftermarket automobile stereos are always superior to factory-installed ones. Furthermore, if you want to buy an aftermarket vehicle audio, you have a lot of possibilities. However, having too many options might lead to buyer confusion. Allow us to streamline the process so you can feel more assured about your aftermarket vehicle radio purchase.
Here Are A Few Things That You Must Consider While Buying An Aftermarket Car Stereo
Audio Source
This is the first item you should consider when purchasing a vehicle audio. Always choose for a car radio system that supports a wide range of playing formats. There are several styles available on the market nowadays. Keep in mind that the format you select determines the quality of the audio file. If you use a format like MP3, you will obtain standard-quality music to listen to. WAV, FLAC, and ALAC, on the other hand, allow you to listen to high-quality and high-resolution audio. Check that your car stereo supports all playing formats and audio sources such as DVD, CD, USB, radio, Bluetooth, and smartphone.
Smartphone Integration
Nowadays, the majority of automobile owners choose to listen to music directly from their phones. Every client wants a device that can connect to their smartphone. As a result, it is critical to ensure that your aftermarket vehicle audio has the capability of playing music from your smartphone. Make sure your car radio supports Apple CarPlay and Android Auto so you may play music from your phone and mobile apps.
Wireless Apple CarPlay and Android mirroring have advanced to the next level. Furthermore, you must get a vehicle audio with the most recent smartphone connection capabilities. Furthermore, smartphone connectivity simplifies driving by allowing you to handle your phone while driving via the car stereo's head unit.
GPS Navigation
Nobody wants to pull over and question strangers about the roads. Even while traveling in unfamiliar territory, GPS navigation allows you to concentrate on the road. You can quickly navigate your location using GPS navigation since it displays every street corner on your head unit. Most aftermarket vehicle stereos include an integrated GPS system, so you don't have to pay extra money for that. In fact, if your vehicle radio supports smartphone integration, you can utilize Apple CarPlay or Android Auto to use GPS navigation in your car.
When collecting inputs from various audio sources, it is critical to keep your car stereo system's power capacity in mind. You could also check the audio output to your car speaker through an internal amplifier. RMS and peak power are the two most common power ratings for amplifiers. Peak power is the greatest amount of power that an amplifier can generate. RMS power, on the other hand, refers to the amount of power that an amplifier can reliably output when in use.
If you don't want to blast your speakers at full volume, you should pay closer attention to the RMS rating. Always choose a vehicle stereo with a high RMS power to gain additional volume flexibility without exceeding the amplifier's maximum output. When shopping for a vehicle stereo system, keep in mind that greater wattage does not equal better audio quality.
Budget
It goes without saying that while purchasing an aftermarket vehicle audio, you must keep your budget in mind. When acquiring any aftermarket item, keep in mind that the more you spend, the higher the quality of the product. As a result, you must be clear about how much you are willing to pay. Always strive to strike a balance between what you desire and how much money you have. There are several good automobile audio systems available that will not break the bank. However, if you fail to keep track of your expenditures, you may find up spending more than you anticipated. Decide on a budget before you begin shopping for an aftermarket vehicle radio.
I hope, by now, you are all set to go and buy your aftermarket car stereo. You can start working on finding specialty car audio and mobile electronics retailers to get your best fit.