What Can You Do With an Android Auto Receiver?
What Can You Do With an Android Auto Receiver?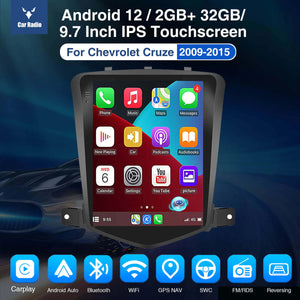 What interesting things can I do with Android Auto?
You've undoubtedly heard about Android Auto if you're looking for a new vehicle entertainment receiver. What are the advantages of Android Auto? These receivers, with features like Google Assistant and Maps, may make driving safer and more convenient. Here are some interesting things you can do with Android Auto.
What is the best way to utilize Android Auto while driving?
Use hands-free calling and texting.
You may simply make phone calls and messages while driving with the aid of Google Assistant without even touching your phone. You may call one of your contacts by just saying "Hey Google, call ____," as long as you have a cellular connection and are in a decent service area. "Hey Google, text _____" and the system will prompt you on what to put in your text. Before sending the text to the recipient, the assistant will read it back to you.
Is it possible for Android Auto to receive text messages?
When a new text message arrives, Android Auto will notify you and will even read it aloud to you if you tap it on your screen or ask Google Assistant.
Get step-by-step driving directions.
Is it possible to utilize Google Maps on Android Auto?
Google Maps has become the standard navigation program for Android and Google users, thanks to its high accuracy and simple user interface. When you connect to Android Auto, Google Maps will appear on your screen, allowing you to see step-by-step driving directions, add stops, and view traffic updates. If you prefer a different navigation app, numerous are Android Auto-compatible, including Google-owned Waze.
Listen to music and podcasts on the go.
Spotify, Pandora, and Amazon Music are just a handful of the popular streaming applications that work with Android Auto. Skip to the next track, play a specific song or artist, or start a new playlist using your Google Assistant. Download the Pocket Casts app to enjoy the newest episodes from your car if you listen to weekly podcasts.
How can I use Android Auto to listen to YouTube?
Simply sign into the YouTube Music app on your phone to utilize it with Android Auto. Once signed in, navigate to the "Music" option in Android Auto. YouTube Music is now available for streaming in your car.
Is Netflix available on Android Auto?
Android Auto does not presently enable you to view Netflix or other video applications on your car's display for safety reasons.
Examine the weather.
You may receive live weather updates from your automobile using Android Auto. "Hey Google, how's the weather?" simply asks Google Assistant. Alternatively go to your phone's Android Auto settings and activate the Weather slider to display the current temperature and weather conditions in the status bar at the top of your screen.
Check the calendar for forthcoming appointments.
Android Auto gives you complete access to your Google Calendar. Request that Google Assistant read you any scheduled meetings or make a new appointment for you. If you opt to split your screen across various apps, the system will display your future meetings for the day alongside your music and/or driving instructions.
Personalize your settings.
How can I modify Android Auto settings?
There are a number of Android Auto settings that may be changed.
Mode of Operation:
To use Android Auto on your phone screen, ensure that Google Assistant Driving Mode is set up properly. Start by saying "Ok Google, start Driving Mode." Once it's open, click the Menu icon in the bottom right, then "Settings." You'll see the option to "Show driving-friendly messages" and "Allow incoming calls while driving." To access Driving Mode more quickly, you can enable "When navigating in Google Maps" and the mode will start automatically when using the Maps app. You can also choose to "Launch driving mode" under "When connected to car's Bluetooth," or force the system to "Ask before launching."
Notifications:
When linked to Android Auto, you'll be able to get notifications from compatible applications right on the screen of your receiver. To avoid driving distractions, just switch off SMS notifications in the Android Auto "Settings" tab. Simply go down to the "Notifications" section and turn on or off the sliders for "Show message notifications" or "Show group message notifications." You may also disable "Show conversation chime" if you don't want to hear any message alerts.
You can enable "Show first line of conversations" if you want to view the first line of a message as soon as it arrives. This will only function if you are paused when the SMS arrives.
Can Android Auto be customized?
Android Auto will automatically alter your screen's display color between day and night mode, going into dark mode when your headlights turn on. Open the Android Auto app on your phone if you want it to stay in either day or night mode while using maps. You may access the "Day/Night Mode for Maps" field directly from the "Settings" menu and pick Automatic, Day, or Night depending on your preferences.
From the Android Auto app, you can also add Google Assistant shortcuts to the Launcher. Navigate to "Customize Launcher," then "Add a shortcut to the launcher." Choosing "Call a contact" adds a one-tap option to call anyone in your phone's contacts. You may use a "Assistant action" to build a tappable icon that launches a Google Assistant command. This is especially useful for performing lengthier commands without saying them loudly. Simply type a "Assistant Command" like "Read my messages," then name the operation. You may also "Test Command" to test how it functions in your vehicle.
What third-party apps are compatible with Android Auto?
Check out these Android Auto-compatible navigation, communication, and entertainment applications, or check a full list of approved third-party apps here.
Is it possible to screen mirror with Android Auto?
Android Auto receivers are not full screen-mirroring receivers, but you will be able to see certain phone applications on your car's screen if you connect to Android Auto while using them.
Is it possible to link Android Auto wirelessly?
Some models require a USB cable to utilize Android Auto, while others, with the correct phone compatibility, allow you to use Android Auto wirelessly.
An Android Auto receiver can be a great option if you're shopping for a new car stereo. Android Auto technology allows you to stay connected in your car while keeping your eyes on the road, improving your daily driving experience.