What Does CarPlay Mean for Your Car Stereo?
What Does CarPlay Mean for Your Car Stereo?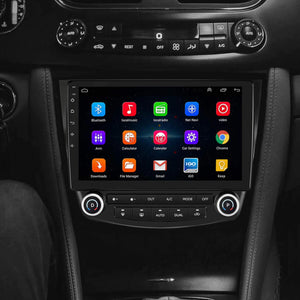 CarPlay, at its heart, is Apple's method of integrating iOS into the in-car infotainment system and dashboard. It's intended to show information from the iPhone on the car's built-in entertainment unit, giving a safe method for drivers to make calls, send text messages, listen to music, and access maps - all of which are things drivers may want to do while driving with an iPhone.
What Does CarPlay Mean for Your Car Stereo?
CarPlay compatibility has been integrated into automobiles since 2015, but there is also a method to utilize CarPlay in current vehicles - numerous aftermarket built-in systems from companies like as Sony, Pioneer, Kenwood, and Alpine are CarPlay-compatible and widely accessible at a reasonable price. Porsche even developed an aftermarket system for Porsche vehicles from the 1960s. CarPlay is available in around 400 vehicles manufactured from 2016 forward, covering the majority of OEMs.Physical controls in the form of buttons and knobs activate Siri for CarPlay purposes, however their implementation varies depending on the manufacturer. Touch-based input is also enabled by touchscreen systems, and specialised adapters can increase aftermarket CarPlay integration.iOS already delivers a uniform Apple experience on tablets and smartphones, but with the CarPlay box, it expands to the automobile in a familiar and easy-to-use style.
What Does CarPlay Mean for Your Car Stereo?
CarPlay was a fairly ambitious endeavor that required collaboration between automakers and third-party hardware companies, so it was slow to get off the ground at first, but now, with a wide variety of vehicles supporting CarPlay and CarPlay support becoming more prevalent, it's more common; generally speaking. Consumer interest in CarPlay as a new car feature is growing, and rising competition is pushing more manufacturers to include the function.CarPlay has an updated, modern style with rounded corners, a desktop view, and a status bar that looks like it belongs on an iPhone. The CarPlay in-car dashboard offers better access to directions, music controls, and Siri suggestions, as well as a useful calendar app design that allows you to see the day's appointments at a glance.Apple Maps is always available on the dashboard, even when there are sites of interest, and many mapping capabilities, like as route planning, search, and navigation, are available in CarPlay, as well as intersection views, which provide clear visuals of crossroads and the lanes you need to access.
What Does CarPlay Mean for Your Car Stereo?
CarPlay Car offers unique wallpapers, allowing you to customize the look of the dashboard and home screen. Cars with portrait screens may now select the status bar at the bottom of the CarPlay display for a more natural arrangement and a wider view of applications.Additional app categories are supported, so CarPlay users can download third-party parking, electric car charging and fast food ordering apps.
ESSGOO, as a brand dedicated to providing smart, economic and easy-to-install auto parts,our goal is to creatively transform and enrich the in-car experience for drivers and passengers.We strive to answer the demand of driving experience in all aspects,while making the trip more convenient, safer and comfortable by innovative auto products. Feel free to contact us!