10 Simple Ways to Improve Your Car Audio on a Budget
10 Simple Ways to Improve Your Car Audio on a Budget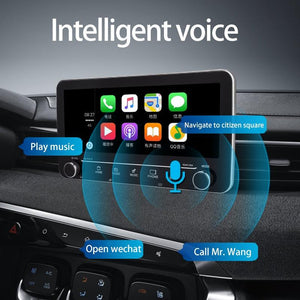 There are several alternatives available for updating your vehicle's audio system. The alternatives are nearly limitless, ranging from high-end Speakers, Woofers, and Amplifiers to sophisticated head units and sound processors. However, determining the best courses of action can be difficult for individuals operating on a limited budget. Fortunately, there are several inexpensive solutions to improve your audio experience. This blog post will go over 10 suggestions for enhancing your automobile audio on a budget.
Determine Your Priorities
Determine what is most essential to you before updating your automobile audio system. Do you want to hear more bass? More clarity? More volume? Knowing your priorities will allow you to make better financial decisions. If you are a basshead, for example, you may want to prioritize replacing your subwoofer and amplifiers. If clarity is more important to you, you may consider investing in high-quality speakers.
Establish your priorities.
Begin with the Fundamentals.
The first step in updating your automotive audio system is to lay a solid foundation. This includes ensuring that your speakers and head unit are in functioning order. You won't get the most out of any modifications if your speaker is blown or your head unit is out of date. So, before you spend money on new equipment, take a look at what you already have and fix or update it as needed.
Begin with the Fundamentals.
Look for Discounts
There are always deals to be had on car audio equipment. Shop around for sales and discounts to get the best bang for your buck. You may be able to find great deals on last year's models or clearance items. Just be sure to read reviews and research to ensure you get quality equipment.
Shop for Deals
Consider Buying Used
If money is an issue, think about buying old equipment. Just make sure to properly inspect everything before buying to verify it is in good condition. To find secondhand automobile audio equipment, check classified websites. You might also be able to find equipment for sale by local audiophiles. However, the best way to get the best price on Car Audio Equipment, such as Speakers, suitable Amplifiers, or Woofers, is to use a Car Audio Wholesaler, such as 5 Core.
Focus on One Thing at a Time
You are not need to replace your complete car's audio system at once. Concentrate on one aspect at a time, such as the head unit's speakers, and progressively update. This allows you to spread out your spending and maximize your budget.
Installation by Oneself
Consider installing your automobile audio system yourself if you are handy. This will increase your understanding of your car's audio system and save you money on installation expenses. Simply read the handbook and instruction specifics several times, take notes, plan the installation, and establish a plan. When you have those, you may start installing the audio equipment.
Select Entry-Level Equipment
High-end automobile audio equipment can be quite costly. Instead, consider purchasing entry-level equipment, which can still give a considerable boost in sound quality. For example, there are several low-cost speakers and amplifiers available in our store that may deliver amazing sound without breaking the bank!
Search for Value Brands
There are several brands that sell automotive audio equipment. However, only a handful provide high-quality automotive audio equipment at retail pricing. For more than three decades, 5 Core, a business established in the United States, has been creating and manufacturing exceptional vehicle audio equipment; here, you will find the greatest car audio system and retail pricing. Don't settle for less when you can get the greatest automotive audio amplifier, speakers, and other accessories for the lowest price on the market.
Don't Forget About Soundproofing
Sound deadening can help reduce road noise and improve sound quality. Consider adding it to your car to get the most out of your upgraded audio system. While sound deadening can be a bit of an investment, it can make a significant difference in the overall sound quality of your system.
Take Your Time
The benefit of a high-quality car audio system goes beyond just better music; it also improves your daily commute and overall driving experience. And while updating your automobile audio system may be a pleasant endeavor, it is critical to take your time and do it correctly. Rushing through the procedure might result in costly errors or disappointing outcomes. Take the time to explore your alternatives, read reviews, and carefully plan your upgrading. This will assist guarantee that you are getting the most out of your money and are satisfied with the end outcome, which is most important.
Allow Plenty of Time
Finally, replacing your automobile audio system on a budget does not have to be a daunting undertaking. You can drastically improve your audio experience without breaking the budget with a little bit of forethought, study, and imagination. By focusing on your objectives, looking for offers, and taking your time, you can build a system that you will be proud of and that will give you with years of fun on the road.If you're seeking for high-quality automobile audio equipment from a reputable company, go no further than 5 Core. As a leading audio manufacturer, we specialize in producing high-quality speakers, Amplifiers, Woofers, and other audio components that give unrivaled sound quality and performance.Our products are created using cutting-edge technology and the best quality materials, assuring great performance and longevity. Explore our product selection and take the first step toward upgrading your car audio system with the finest in the industry.