3 ideas for improving your car's audio quality
3 ideas for improving your car's audio quality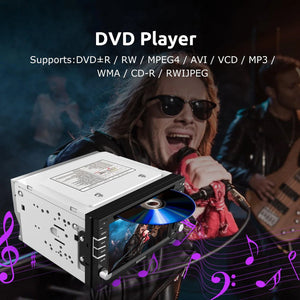 With our experienced help, you can have the ideal automobile audio setup.Although a car might be a terrific location to listen to music, many commuters nonetheless put up with sound quality that they would never endure at home. Others build complex sound systems for their vehicles, only to commit frequent installation blunders that prevent the system from performing to its full capacity. Many of these suggestions may be applied to both existing systems and more complex configurations that you may be considering.
Tip 1: Replace the speakers in your automobile.
In most situations, the speakers are the last item a manufacturer considers when designing and manufacturing your vehicle. Although factory audio systems have improved in recent years, many so-called "premium" systems still employ relatively weak amps and speakers that don't provide high-quality music. Furthermore, if your car is a little older, the present speakers have most likely seen their fair share of wear and tear.
Installing a decent pair of aftermarket speakers may make a significant impact in the sound quality of your automotive audio system. You'll notice tighter bass and improved overall clarity, as well as elements you've never heard before in music you've known for years.
Replacement speakers provide the most bang for your buck, making them an excellent first step toward greater sound. Also, read tip #5 for information on the finest vehicle speakers for bass.
Find out more about automobile speakers.
Tip 2: Don't turn your tone settings all the way up.
All of the greatest automobile sound systems, like guitars, operate better when properly tuned.
Turning up the tone settings on your factory radio all the way may make your system sound nicer in your driveway, but it generates distortion when you push the volume up on the interstate. A significant low-frequency increase, in particular, will place a significant load on your manufacturing system. If you want to fatten out your sound, consider utilizing a smaller boost in the bass, lowering the highs and mids somewhat, and then increasing the total volume.
However, you may have changed (or are considering replacing) your original radio with an aftermarket stereo that has a multi-band equalization. The same guideline applies: avoid excessive tone increases or cuts. A faulty EQ setting may ruin a decent system, yet an educated tone curve can make a good system sound fantastic.
However, you may have replaced (or are contemplating replacing) your original radio with a multi-band equalizer aftermarket stereo. The same rule applies: avoid drastic tone changes or cuts. A bad EQ setting may destroy a fine system, while a well-tuned tone curve can make a good system sound terrific.
What you should look for in a vehicle radio
Tip 3: Use a higher-quality digital-to-analog converter
(such as the one included in an aftermarket car audio).A digital-to-analog converter, or DAC, converts digital data — 0's and 1's — into analog music signals. Most likely, your music player is your smartphone. Its built-in DAC is typically enough for casual listening with earphones, but it doesn't give the same level of performance as the more modern DACs found in many of today's better aftermarket vehicle stereos.Connecting your smartphone to an aftermarket stereo via a USB cable lets you use the stereo's DAC. This decodes your music with maximum detail and strongest sound.