A Guide to Choosing the Best Car Speaker Stereo
A Guide to Choosing the Best Car Speaker Stereo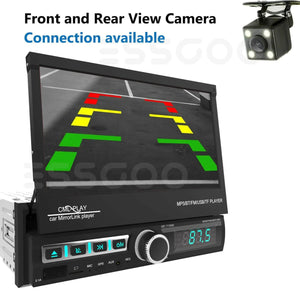 Purchasing a vehicle stereo may be a difficult task if you are unfamiliar with the many types of stereos on the market. However, with little assistance in knowing the distinctions between stereos, you can pick the ideal one for your car and improve your listening experience.Consider using this guide to learn about the many types and features of upgradeable automotive audio systems.
Component
Consider a component audio system if you want your stereo to sound its best. Component systems offer superiorly constructed sound and many drivers for excellent sound quality.These components are frequently built of superior materials than full-range sound, allowing them to generate detailed and dramatic sound.
Full-range
Consider adopting full-range speakers, also known as coaxial speakers, to simply and quickly replace your stock stereo.The most popular form of audio system on the market combines all audio components into one, with a woofer for bass and a tweeter for treble.
Sensitivity
When there is enough power, stereos offer the finest sound quality. The amount of sound generated by the stereo dependent on the power delivered by the stereo is referred to as sensitivity. To achieve the greatest sound, use a low-powered stereo with high-sensitivity speakers and a high-powered stereo with low-sensitivity speakers.
Processing of power
The amount of power (in watts) that the stereo can manage is referred to as power handling. As a result, if you have a low power vehicle audio system, your stereo will not need to manage a lot of power and can handle little power.
Tweeters that change positions
Because tweeters generate directional high frequencies, a full-range stereo system with a revolving or spinning tweeter can be aimed toward the listener for more depth and more realistic sound. These are suitable for replacing a low-profile stereo.
External Connections
Passive external crossovers are frequently used in component systems to enable clear separation between the frequencies transmitted to the bass stereo and the tweeter.External crossovers help stop tweeters and woofers from wasting energy when trying to reproduce frequencies they shouldn't.
You must find a stereo that is compatible with your vehicle's make, model, and stereo system. Check the size of your existing stereo to ensure that you get a replacement set that is the same size.We have five experienced engineers who are always refining and inventing new car audio goods in order to suit the needs of car stereo retailers.Not only do we have adequate expert design and production capability to handle your ODM and OEM orders, but we also have a stable and favorable supply chain to ensure that you have a steady and competitive pricing for every car audio order.With the right audio, you will improve your listening experience and make your music sound like it should be heard. Please click the button to get in touch with us.