Apple of your Eyesight: Best iPad Car Mounts
Apple of your Eyesight: Best iPad Car Mounts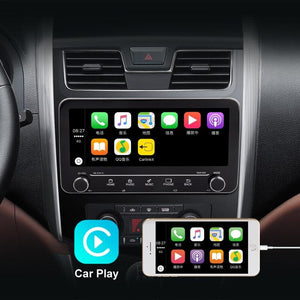 The modern trend is to integrate all of your varied technologies - premium automobiles now are equipped with large screens to manage your navigation and entertainment needs. Because most of us cannot afford a Tesla Model S, iPad mounts are a cost-effective alternative. Several types serving diverse functions have emerged as a result of new design advances in the automobile tablet mount market. These accessories transform your iPad into a mounted touchscreen navigation system, a viewing screen, and a music player all in one.
What to Think About Before Purchasing a Good iPad Car Mount
Before settling on a model, consider the following: what characteristics to look for and, more precisely, how the mount connects to your vehicle.
Mounting Site
If you're looking for an iPad mount, you presumably already know where you want your tablet to be installed in your vehicle. Mounts for the headrest, dashboard, cupholders, and floor are included in the list below. See our section on several types of iPad car mounts for additional information on how to install them in your vehicle.
Installation Ease
Some of the mounts on our list are simple to install, while others are more difficult. Mounts that attach to the automobile using screws or other hardware are also more durable. As a result, drivers who intend to attach tablets for personal use should choose a more permanent installation, such as the Arkon Tablet attach.
User-Friendly Options
The viewing angles for different seats are also affected by the type of iPad vehicle mount you choose. back-seat holders usually provide the best viewing angles for back seats. Your youngsters in the rear seat may simply and safely utilize the screen. a holder for a cup iPad mounts are best for front-seat navigation or passenger-seat entertainment. If you need a display that you can install and remove quickly, air vent, windshield, and dashboard iPad holders are ideal.
Quality Construction
The construction quality has a lot to do with how an iPad mount manages turbulence on the road. A solid iPad mount constructed of strong metal-plastic combination is the best solution for lengthy travels on difficult roads. Even if you frequently travel on high-traffic roads, you need stability to maintain a clean display free of vibrations. You also don't want your iPad to slide off mid-drive. Even if you choose a magnetic dash mount or air vent holder for convenience, be sure it is well-made.We've compiled a list of obvious winners - our top selections, taking into account the type of iPad mount and price.