BMW's Stereo Camera System To Serve Multiple Purposes
BMW's Stereo Camera System To Serve Multiple Purposes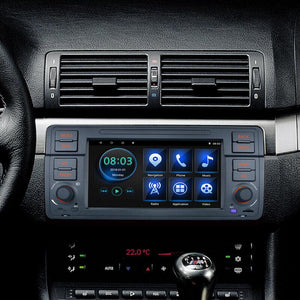 Mirror-mounted cameras bring car-style tech to motorcycles.
With radar systems already spreading from cars to motorcycles, it was only a matter of time before camera systems would join them. BMW has filed a patent application describing a stereo camera setup for future motorcycles.
This year, Kawasaki has already led the charge by introducing a front camera on its tech-packed, supercharged H2 SX, allowing it to adopt an automatic-high-beam system by monitoring the headlights of oncoming vehicles. It switches from high to low beam automatically when another vehicle approaches, avoiding dazzling other road users, if the system is engaged.
However, that's very much a "stage-one setup"—cars with auto-dimming lights first hit the market, albeit with very primitive versions of the idea, back in the 1950s. BMW's new patent application hints at the ways front-mounted cameras can offer far more in terms of tech.
In the proposed patent, a pair of forward-facing cameras will be installed in the mirrors, one on each side.
Firstly, the BMW system is stereo, with one camera module mounted in the front of each mirror housing. While the patent document illustrates the design on a K 1600 B, by using mirrors as the camera mounts, BMW is making it as easy as possible to integrate the system across multiple models without requiring redesigned bodywork to suit. The stereo cameras also offer a wider scope and have an ability to judge distances and estimate the bike's position three dimensionally on the road.
Although BMW's document says the idea is, like the Kawasaki one, intended to allow the use of auto-dipping headlights, it also indicates that the firm is considering the adoption of more complex tech. Notably, it refers to using the system with "matrix" headlights, already used on some cars, which have the ability to mask parts of the headlight beam to give a local dimming effect. That means it can cut the light only in the part that would be hitting an oncoming vehicle, allowing you to keep the headlight's bright beam on without blinding other drivers. On a bike, that system is complicated further by the fact you lean in corners, but the three-dimensional detection from the dual cameras helps work around that issue.
Audi uses Digital Matrix Lights that can mask part of the beam to oncoming drivers, while still illuminating the rest of the road.
The cameras aren't limited to assisting with headlights either. The patent application also suggests they can be used for road sign and traffic light recognition, as well as for lane assist, adaptive cruise control, and collision warning. Although BMW already uses the Bosch radar system on some bikes for adaptive cruise, camera tech actually has advantages in some areas. For instance, when it comes to collision warning or auto-braking systems, cameras' ability to recognize brake lights on vehicles in front can give more advanced warning than a radar alone.
The low cost of cameras can't be ignored either. While they're still unusual on bikes in Western markets, front and rear cameras are becoming increasingly common on Chinese-made bikes, where the technology is particularly cheap. Several of China's new, large-capacity bikes including the Benelli 1200GT and the Norton-engined, 650cc Zongshen Cyclone RX6 come with cameras at both ends as standard.