Four Unusual Ways to Use a Bluetooth Audio Receiver
Four Unusual Ways to Use a Bluetooth Audio Receiver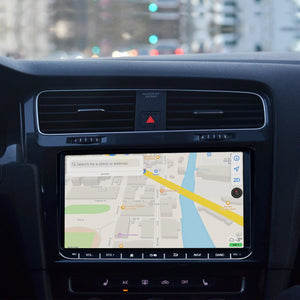 Modern technology has caused us to overlook the importance of Bluetooth functionality. Bluetooth is already incorporated into virtually all of our smart gadgets, and most people use it without ever thinking about it. But what about somewhat older gadgets that may or may not be Bluetooth capable?Bluetooth audio receivers might be useful in this situation. Let's go through how to utilize a Bluetooth audio receiver device and the numerous advantages of possessing one. What Is a Bluetooth Audio Receiver?This gadget lets you to connect a non-Bluetooth device to your smartphone or other Bluetooth-enabled device and stream from it. Speakers, docking stations, HiFi, headphones, and automobile stereos are all examples of this.
Bluetooth devices use low-power radio waves to connect with one another. This happens in the frequency range of 2.4 GHz to 2.483.5 GHz.An international agreement has explicitly designated these bands for use in scientific, industrial, and medical instruments.When Bluetooth devices are linked, they trust one another and communicate data via encryption. Although Bluetooth is a relatively short-range technology, it can link devices up to 3,280 feet apart. Bluetooth technology is versatile and may be tailored to the specific requirements of its application.Many wired systems provide superior sound quality over wireless systems. Using wired devices, on the other hand, is neither convenient nor portable. Bluetooth audio receivers can help with this. This allows you to connect an analog or digital stereo to a master device.
The Advantages of Using a Bluetooth Audio Receiver
Are you considering purchasing a Bluetooth audio receiver? Here are some perks to think about ahead of time.When you wish to utilize a non-Bluetooth device, you'll have a simpler setup to deal with.Bluetooth receivers are small enough to fit in your car, apartment, or backpack while traveling. Once connected, you have complete control over the audio from your device.The Bluetooth connection is dependable and will keep streaming even if the Wi-Fi connection is slow.Receivers may connect to any Bluetooth 5.0 device, giving them broad interoperability.
Four Applications for a Bluetooth Audio Receiver
Now, let's look at some of the ways you may use a Bluetooth Audio Receiver at home.A Bluetooth receiver can immediately transform your wired speakers into wireless speakers. This is ideal for last-minute events when all you have is your phone and no Bluetooth gadgets.A Bluetooth receiver may be used to provide the ideal home theater experience.Connect numerous devices for surround sound when watching movies or TV shows in your living room.If you have an older automobile that lacks Bluetooth, you may use a receiver to transform it into a more current piece of technology. You may now listen to music from your favorite streaming providers on your car sound.
Where Can I Buy the Best Bluetooth Audio Receiver?
We've previously spoken about why you should acquire a Bluetooth audio receiver and how to use one, so now we'll show you how to locate the best audio receiver on the market.The first thing you should consider is how you want to use the receiver. You'll want to pick one that meets your requirements and maximizes your usability.
Look for Bluetooth audio receivers with clear sound
For improved performance,the Auris blueMe HD Bluetooth Music Receiver has an audiophile-grade 384kHz/32bit DAC. It also has Qualcomm aptX HD, aptX Low Latency, and AAC decoders with excellent quality. You'll also need to pick how much money you want to spend. Finding a cheap $20 receiver may appear to be a smart option at the moment, but it may shortly break and require replacement. Investing in a more costly receiver ensures that it will survive for many years without breaking.The range of any Bluetooth receiver is also a significant consideration. Look for one with a minimum range of 100 feet so you can roam around your house freely without losing connection.
In conclusion
Because of outdated technology, you should never have to forego crisp, clear audio. Bluetooth receivers enable you to bring outdated auxiliary systems into the future and use them for years to come. Try out our receiver for a fully immersive audio experience now.