How can you hook up a Bluetooth device to your car stereo?
How can you hook up a Bluetooth device to your car stereo?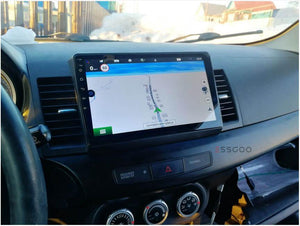 Bluetooth pairing and device connection
In this example, we will go through how to couple a Car Audio unit/system with a smartphone. The first time you connect a new device to your Car Audio System, Bluetooth connection is necessary. From then on, the Car Audio Unit and the smartphone will recognize each other and connect automatically.Please keep in mind that you may always look up the pairing method in your product handbook, which is available on the product page on our support website. By hitting HOME and entering the [Settings] menu on your Car Audio, you may enable Bluetooth.
Locate [Bluetooth Connection] in the [Settings] menu.  
Choose [Pairing].
This operation will activate pairing mode on your device, making it discoverable by other Bluetooth devices. This implies you'll be able to detect it using your smartphone. Examine the "Available devices" list in your smartphone's Bluetooth menu. Check that Bluetooth is enabled on your smartphone as well. Once Bluetooth is enabled, most smartphones will immediately enter pairing mode.
This is NOT the situation with car audio systems. You must make it accessible.The Car Audio System should be listed in the "Available devices" section of your smartphone's Bluetooth menu. Select and pair by clicking. Note: Depending on your model, you may need to locate your smartphone under the "Available devices" area of your Car Audio System.
Select and pair by clicking.
Depending on the model, you may be prompted to input a passkey (0000) or to confirm that the passkey shown on both devices matches.It's a safeguard to ensure that you're connecting the correct gadgets.Once paired, the Car Audio System and Bluetooth playback device (e.g., smartphone) will memorize each other's Bluetooth information, allowing them to connect effortlessly in the future.
If Bluetooth is enabled on your smartphone, the Car Audio System looks for and instantly connects to the last-connected Bluetooth device when you switch on the ignition. A verification notice will appear after the connection is complete.When your smartphone is linked to a device, the Bluetooth icon on the screen changes slightly.
Bluetooth distinction: connected vs. not connected
Additional tips & hints on Bluetooth pairing
There can only be one active Bluetooth connection at a time. If you attach another device, the old Bluetooth connection will be replaced. If you have a Bluetooth device linked to the Car Audio system, you must unplug it before a new device may be identified. Multiple Bluetooth devices' pairing information can be saved in your Bluetooth list.When you keep more than eight devices, the information from the oldest device is destroyed.
The pairing time window is normally restricted to a couple of minutes, so if you missed it, please activate pairing mode again. If you can't see your Car Audio System in your smartphone's Bluetooth device list (even if it's in pairing mode), rapidly disable and re-enable Bluetooth on your phone.
This updates the list. Some cellphones include a Refresh button. However, if this does not assist, please try completely deactivating and reactivating Bluetooth on your smartphone.You can listen to music over the Car Audio if your playback device supports A2DP (Advanced Audio Distribution Profile). You must pick "Bluetooth" from the music source list. (Other alternatives can include AM/FM radio) or CD. A2DP is available on the majority of current smartphones. Since 2009, it has been a popular feature.If you're having problems with Bluetooth pairing, consider deleting the current pairing information on the Car Audio device or smartphone and restarting the connection operation.