How did we choose the finest Android Auto head unit?
How did we choose the finest Android Auto head unit?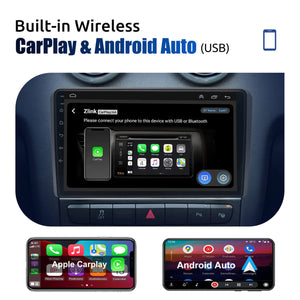 Many individuals don't even consider updating their automobile head since a regular one is adequate for listening to music – and that's really all they need. However, if you want fantastic technology that will make your car seem futuristic, an Android auto head unit is what you should acquire. With one of these bad boys, your vehicle head will feel more like a smartphone than a stereo, with voice commands, navigation aid, and hands-free phone calls, among other intriguing functions.With so many options, selecting the finest Android head unit for your vehicle might be difficult.
How did we choose the finest Android Auto head unit?
Our collection is made up of head units that match the most popular vehicle radio sizes: single DIN car stereo slots and double DIN car stereo slots. These selections are based on Crutchfield's expert recommendations, user reviews, and ratings on prominent shopping websites.
Before you dig in, check which stereo will fit your vehicle by using Crutchfield's Find What Fits tool. Enter your vehicle's make, model, and year to find speakers, Android Auto head units, and other accessories that will fit your ride.
Three features to look for in a new Android Auto head unit
Single DIN or double DIN: Double DIN and single DIN units are the two most prevalent head sizes. Single DIN stereo apertures are 2 by 8 inches in size, and double DIN openings are 4 by 8 inches in size. If you're replacing a double DIN unit, you'll have additional alternatives for enhancing your stereo's intelligence. A single DIN doesn't exclude you from pairing your Android phone to your car for Android Auto, but you will have less options with this Android Auto unit.
Types of receivers:
Depending on your demands, there are a number different head unit types to choose from. Having trouble letting go of discs? You're in luck, because a DVD receiver can combine physical and digital media. Digital multimedia receivers lack an optical drive but can play audio and video and many include touchscreens.
Features:
Android phone integration isn't the only thing you'll receive for your money. Look for a capacitive touchscreen rather than a resistive one if you want to feel like you're using your phone. In addition to HD and satellite radio tuners, several versions have pre-outs for attaching additional amps and subwoofers. Look for a device that has Bluetooth and wireless Android Auto app compatibility for the greatest ease.