How Do You Connect and Launch CarPlay on Your iPhone?
How Do You Connect and Launch CarPlay on Your iPhone?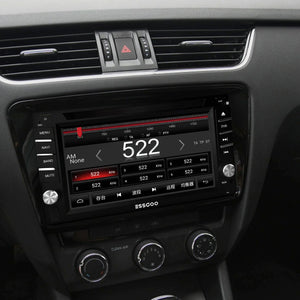 Car stereos are unquestionably the ideal companion for our everyday journey. Most of them now include Bluetooth connectivity for navigation via Android Auto or Apple CarPlay, as well as streaming movies on the touch screen.Every day, technology advances, making us more comfortable while driving our automobiles. To that aim, these "connected" vehicle radios allow you to keep focused on the road while utilizing the features of your smartphone.
There are two alternatives
On the market today, there are two frequently used solutions: Both Android Auto and Apple CarPlay provide a nearly identical user experience, allowing you to connect your smartphone through USB or Bluetooth to view all of your phone's content: GPS capabilities, the ability to receive and send calls and messages, and the ability to listen to streaming music via Spotify, Apple Music, or any other good-sounding music provider. Music or other items with high sound quality, among other things. All of this is controlled by voice commands, which provide the driver some control while driving.`These automobile radios are mostly used to enhance driving performance.They supply us with a variety of real-time information (weather, road conditions, other routes, etc.) without interfering with our ability to concentrate on the road. This is certainly a much better hands-free kit.
Carplay is changing
The iPhone's security, the well-known intuitive operating idea, and the tried-and-true voice control "Hey Siri" - all of this makes Carplay feasible. Carplay provides tremendous additional value and increased safety because fundamental features like as phone calls and navigation can only be managed by speech using Siri. The driver's hands are still on the steering wheel, and his gaze is mostly forward.Apple is deflecting past criticism by enabling an expanding number of third-party CarPlay apps. Alternative navigation tools such as Google Maps, Waze, TomTom, and Whatsapp have long been used as messengers. This implies that many drivers may avoid purchasing a pricey factory infotainment system.
How to Begin Carplay
To utilize Carplay, you must first register your iPhone in each vehicle's infotainment system, then pick Carplay. Using Carplay after that couldn't be simpler.Connect the cord: Using a Lightning cable, connect your iPhone to the USB port on the infotainment system. The infotainment system detects your iPhone and instantly starts Carplay.Wireless with WLAN and Bluetooth only: In vehicles with wireless Carplay, such as BMW, the iPhone is always recognized when it enters the car and WLAN and Bluetooth are activated on the iPhone. After a few seconds, carplay becomes available.
Functionality
Carplay "mirrors" the iPhone's user interface onto the huge screen in the automobile. The Carplay interface has been optimized for usage on the vehicle's display, and Siri may also be used for voice control. Apps that are not Carplay compatible do not even display on the car screen.The iPhone delivers complete processing power and functionality (voice control, navigation, music streaming, and so on). Carplay's Internet traffic is routed through its SIM card!Only phone calls need Bluetooth connectivity. Data connections, on the other hand, are made by Lightning cord or wireless Carplay over WLAN.If you use wireless Carplay, you may place your iPhone in your jacket pocket and continue using Carplay, but for wireless charging, you should put your iPhone on your car's charging cradle.