How do you cope with an android auto video player that isn't working?
How do you cope with an android auto video player that isn't working?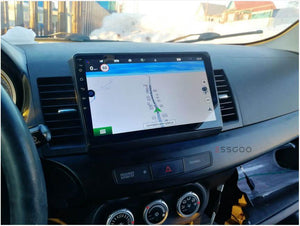 It is a Google-launched Android-based in-car android auto video player program that provides basic capabilities such as navigation, phone, music, and voice search, as well as compatibility with Android phones. Based on Google's strong ecosystem, it may be the only one capable of competing with CarPlay globally.
auto video player for android
How does Android AUTO work?
First and foremost, you will want a car that supports, followed by an Android phone. There are two sorts of connections: wired connections and wireless connections. For data transfer, a wired connection requires an original phone cord with one end linked to your phone and the other end attached to the car's USB port. In this step, it is strongly advised to utilize the original data cable or a higher quality data cable.Bluetooth and WiFi channel communication are used to achieve wireless connectivity. The processes are straightforward; as long as the phone's Bluetooth and the Android auto video player's Bluetooth properly match, you may utilize the wireless connection. Of course, there is one extremely significant requirement for wireless connection: your phone must enable the wireless Android auto function. Because we all know that electronic goods are continually improved, the early part of the year of production of the Android phone may not be compatible with the wireless connection module.Android auto, like CarPlay, requires no further app download because your phone comes pre-installed with the auto play module.
Why is Android Auto not working?
The first option is If you are utilizing a wired connection, the data cable may be faulty; we strongly advise using the original data cable or a higher quality data cable to connect.The second option is that if you use a wireless connection, the Bluetooth is not effectively matched with your Android auto video player, because various kinds of electronic products now have wireless Bluetooth function, and it is easy to have the problem of Bluetooth signal misfiring. What you need to do is disregard all other Bluetooth devices, forget about your phone's Bluetooth settings, restart your phone and Android auto video player, and reconnect!
Please verify whether your phone enables wireless Android auto connection as a third option.auto video player for android.
What Has Changed in Android AUTO?
The updated version of the Android Auto app now supports dark color option, following the third iteration of the Material You design language. We have established that the connection is wired and wireless, and that the wireless connection is clearly more convenient, so how can we change the wired connection to a wireless one?Binize wireless Android auto activator will come in handy.Binize Android Auto Wireless Adapter 2022 is the most recent Bluetooth 5.2 for OEM Wired Android Auto Cars, Wireless Android Auto Dongle, and Plug and Play.