How To Choose Best Android Car Stereo for Your Car?
How To Choose Best Android Car Stereo for Your Car?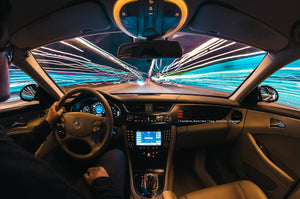 Are you having trouble replacing your current android car stereo because it has stopped working? Stop getting yourself into trouble because you've arrived at the right place. We understand finding the perfect android car stereo while staying within your budget can be challenging, especially since each latest model offers fantastic features. Right? 

So, instead of wasting time and energy exploring various sites, make sure you stick with us until the end of this article. Because we will be reviewing the three best car stereo for your ride so that you can easily select yours without any further hassle. Let's get started with the article.
3 Best Android Car Stereo for Your Car
So, before spending money on a high-quality car stereo system, make sure you're familiar with its features and pros and cons first. So, to make things easier for you, we have compiled a list of the top three best Android Car Stereos in this section, so scroll down to choose yours.

1.ESSGOO AR7001 Car Stereo 
This EssGoo AR7001 is the market's newest, most efficient, and most popular car stereo system. It is compatible with most Android applications so that you can install and enjoy the advanced ones. Moreover, its Quad-Core processor, 2GB RAM, and 16GB ROM ensure smooth and fast operation. 

It also supports hands-free calling, downloading phonebook calling records, and streaming music. It also has a built-in microphone for improving your call's clarity. So don't wait. Grab it now!
Features 
Excellent Music Quality
GPS Navigation System
Mirror Link For iOS & Android phone
7-inch Touch Screen Display
Pros
Budget-friendly
Easy to install
Six months warranty
Cons
Bluetooth music does not support EQ adjustment
** This is not a big problem. After connecting to bluetooth, the mobile phone can adjust the EQ.
2.ESSGOO AR1001 Android Car Stereo
This stereo system is an excellent choice because it offers a variety of features at an affordable price. It has a 10.1-inch HD 1080P capacitive touch screen with a 2.5D curved edge tempered glass capacitive touch screen that provides high sensitivity, high definition, and clear image quality. 

Moreover, its installation size is compatible with All Universal 2DIN Cars, so there is no need to worry about specifying a height and width for car head units. Furthermore, you can connect to wifi to download different Apps to get online information such as weather conditions, traffic status, parking spot availability, and so on. Buying ESSGOO AR1001 car stereo will be worth your money.
Features 
Fastest operating system
2GB RAM and 32GB flash memory
Built-in microphone
Dual USB Input
Pros
Wifi connectivity
Durable
Easy to use
Android 11 system
Cons
3.ESSGOO 8 Inch Autoradio Stereo
This all-in-one stereo is an amazing addition to your car's sound system. It can track, play music, store data and do a lot more all in one place. With features such as Apple CarPlay, Android Auto, Bluetooth audio streaming, MP3 and FLAC file playback, and built-in navigation, you can modernize your car at a very low cost. 

Furthermore, it improves safety by automatically switching the in-dash car stereo to the rear view image when reversing. So upgrading your car with ESSGOO 8-Inch Autoradio Stereo can make your next trip safer and more entertaining. *AR8001 for VW
Features 
High HD reversing camera
Offline Navigation Availability
Steering Wheel Control
Multitasking stereo system
Pros
Space-saving design
Supports Auxiliary input
Quick installation
Cons
Need proper maintenance 
** If there is a freeze, slow response, etc., generally you only need to restore the factory settings; this applies to all Android systems, not just the car stereo of ESSGOO.
Tips on How to Pair your Phone with a Car Stereo?
So, here are three simple ways to pair your phone with your car stereo.

1.An auxiliary cable is the most convenient way to connect a phone to a car stereo. So all you need to do is plug one end into your mobile device's headphone socket and the other end into the auxiliary cord for your car's audio system. and it's done.


2.Another quick and easy way to connect your phone to your car's stereo system is with a USB cable. So use a USB cable that is compatible with your device. Then plug one end into your phone and the other into the USB input on your car. Finally, enjoy your music.


3.To connect your phone via Bluetooth, go to Settings and enable a Bluetooth connection, then turn on Bluetooth in your car. Then, look for your car's Bluetooth name on your device. When you tap pairing, your device and car stereo will notify you that you have "paired." So you're all ready to listen to music now.
Transform, Start Here: Apple Carplay and Android Auto
In fact, there is a fourth way, which is a very popular and widely used WiFi smart link this year: Apple Carplay and Android Auto
These two linking methods are the core of ESSGOO products. These two functions are also important means for making ordinary fuel vehicles or old cars in line with the current era. The embodiment of the interconnection between smart mobile devices and cars. It can transform the mobile system into an in-vehicle system, and is perfectly applied in ESSGOO Android Car Stereo.
Super easy to use Carplay, Android Auto
1. No need to download APP on mobile phone - your mobile device does not need to download any APP
2. It takes 1 minute for the first link; after that, it will be automatically linked (just like the Bluetooth link, it can be automatically matched as soon as you get on the car)
3. Wireless link, how convenient is not to say more.
4. Mobile phone and car stereo do not interfere with each other and can be used separately

How to link specifically?
Turn on your phone's wifi and connect it on your device; it's really that simple.
Frequently Asked Questions
1. How to Maintain your Car Stereo System so it lasts long?
Check power immediately to ensure that your head unit is receiving enough power. 
Clean your car stereo with a soft dry cloth daily to remove dirt
Keep your stereo system away from direct sunlight to preserve its overall look.
Don't use a wet cloth as it gets inside the device and degrades its performance.
(The surface of ESSGOO car stereo is all waterproof, as long as it is not soaked for a long time, there is no problem; for example, spilled coffee, cola and other liquids can be used normally without affecting the unit circuit.)
2. Is it Good to Invest in an Android Car Stereo System?
Yes. Installing a android car stereo can help you upgrade your car sound system without having to hunt for different audio components if you're on a tight budget. It boosts the power of your speakers while maintaining high sound accuracy. So to avoid frequent common audio system issues, it's better to invest in an android car stereo.
3. What if your Car Stereo Stops Working?
Your car stereo suddenly stops working due to one or more of the issues listed below. As a result, resolve it as soon as possible.
If the radio does not turn on, the wiring will likely be the problem. So double-check it.
If your car stereo turns off after a few seconds at random intervals, you have a power or ground connection problem. So make sure the connection is perfect.
If there is a lack of bass, check the speaker wires to ensure they are properly connected to the stereo amp and head unit.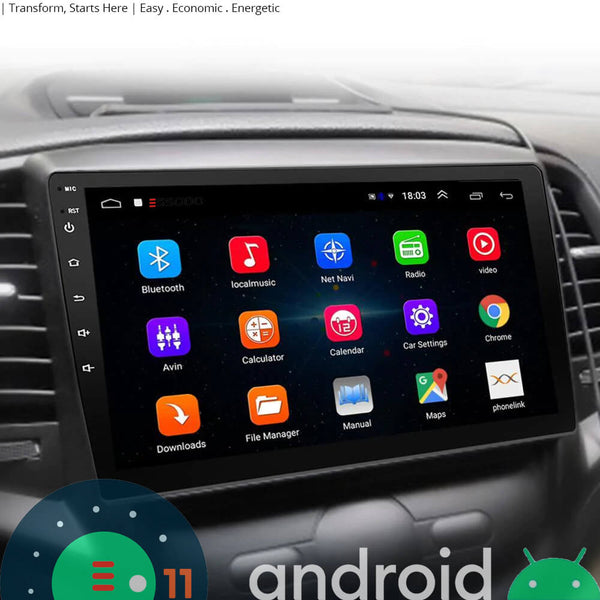 Conclusion 
Summing it all, there are several aspects to consider when selecting a car stereo that perfectly meets your needs. However, after reading our article, we hope you will feel relaxed because we have covered every aspect of Android Car Stereo. 

Well, it's all up to you now to decide which android car stereo you want, as we've listed the best ones above. So, don't put off booking your stereo until it's too late.