How to Create Cars Using Apple CarPlay?
How to Create Cars Using Apple CarPlay?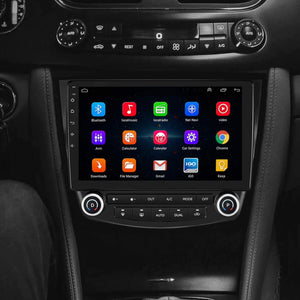 Adding CarPlay capabilities to current vehicles is a challenging process, based on past experience. Whether you install it yourself or hire a professional, it necessitates the purchase of additional components, adapters, and, in some cases, permanent alterations to your vehicle.However, CarPlay is becoming an essential aspect of using iOS. As a result of this predicament, a new method has emerged that can equip automobiles with Apple CarPlay without changing the existing radio system.Portable CarPlay or Intellidash CarPlay is a new form of head unit that was just released. If your car does not have CarPlay, this is the best method to utilize your iPhone.
There is no need for a complicated installation.
If your automobile was built in the 1970s, 1980s, or 1990s but lacks the luxury of other premium vehicles, this is an excellent solution. The difference with Portable CarPlay is that all of the intelligence is built into a simple display that can be mounted on the dashboard rather than inside the dashboard. It has the traditional 12V Cigarette-Lighter power. The handy universal suction cup adheres to any windscreen or non-slip mat for customized installation in your car. There is no need to overspend on installation.Available for any vehicle, including vans and trucks! Any year, make, or model!Nissan, Toyota, Lexus, Holden, Infiniti, Mazda, Mercedes, Volkswagen, BMW, Skoda, Chevrolet, Audi, Land Rover, Range Rover, Jeep, Porsche, Honda, Hyundai, Kia, Mini, Mitsubishi, Volvo, Subaru, Suzuki, and Renault are all available!
How The Sound Is Connected To Your Vehicle.
This Portable CarPlay has an FM/radio transmitter built in that connects to the radio station in the vehicle and plays the sound over the vehicle speakers. It also includes two RCA cables for connecting to your automobile sub-woofer if necessary.Connect the phone's original data cord to the USB port on the right side.When you connect your iPhone, a screen will show asking if you want to use CarPlay on this device and if you want to permit access when your phone is locked. If you approve, the CarPlay interface will appear immediately on the screen.When CarPlay is enabled, you will be able to use all of the smart functionalities of other CarPlay devices. Siri, Maps, Music, and any other CarPlay-compatible app are all available.You can revert to the native system interface of Portable CarPlay at any time while using CarPlay. It may be used to access other functions or modify settings like display brightness.
Portable vehicle entertainment
Other Features Aside from Carplay,There are various more Portable CarPlay-related features in addition to CarPlay.This gadget is also compatible with the wired Android Auto. You can connect an Android phone in the same way and use Android's in-car system instead of Apple's. Android phones must be running Android 11 or later.If you're a developer, an external CarPlay device would be a great way to put your skills to the test. With a simple AC to DC adapter, you can quickly install it in your automobile.If you want to create automobiles with Apple CarPlay but don't want to pay hundreds of dollars on a suitable aftermarket head unit and expert installation, Portable CarPlay is an almost ideal alternative.