How to Install Apps on Android Auto?
How to Install Apps on Android Auto?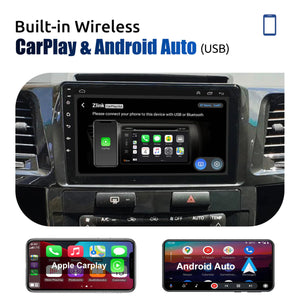 Apps on your phone will appear instantly if they are compatible.
Install the app on your phone to make it available in Android Auto. If it is compatible, it will appear on your car's screen immediately.
How to Hide an App on Android Auto: Open the Android Auto app > Customize the launcher > touch the app to remove the checkmark.
You may also create shortcuts from your car's screen to call a contact or do a Google Assistant operation.
This article describes how to add applications to Android Auto as well as manage, reorganize, and hide unneeded apps. It also discusses the advantages of Android Auto shortcuts.
How to Install Apps on Android Auto
It's as simple as installing applications on your phone to add them to Android Auto.
Decide which applications you wish to install first.
Not all Android applications are compatible with Android Auto, but here are a few of our favorites: Auto Apps for Android. Hundreds of more possibilities may be found in the Google Play Store: Android Auto apps.
Install the app on your Android phone in the same way that you would any other app.
The majority of apps that function with Android Auto do so via the normal mobile app. This means you don't need to download a Spotify for Android Auto app, for example, because the Spotify app is already Android Auto-compatible.
You're finished! To utilize your new Android Auto applications, connect your phone to your vehicle.
Android vehicle applications are shown on a car's screen.
How to Sort Android Auto Apps
To hide or reorganize your applications on your car's screen, or to make useful Google Assistant shortcuts, you'll need Google's Android Auto app. It's included in Android 10 and later: Open by going to Settings > Apps > Android Auto. To begin,click Customize launcher from the menu.
Steps to Customize the launcher for the Android Auto interface are highlighted.
Hide Android Automotive Apps
You probably don't want to see all of your Android Auto-compatible applications as shortcuts in your car's head unit. Fortunately, concealing some of them is simple.
To add or remove the checkmark next to any app in the list, tap it. Android Auto will be available for apps with a checkmark; the rest will be hidden from your vehicle's display and listed at the bottom of the app (you can always unhide an app by choosing it again).
Android Auto personalizes the launcher screen
Organize the Android Auto Apps
You may also rearrange the order of the applications on the screen to make it simpler to find your favorites. It's as simple as tapping and holding an app to grab it, then dragging it up or down the list.
The first app on your list will be shown in your automobile as the top-left app. The next item in the list will be to the right, and so on.
Make Auto Shortcuts for Android
Android Auto does not limit you to standard Android apps. Custom Google Assistant instructions may also be turned into shortcuts that reside alongside all of your usual applications, making them just as accessible when driving.
Your possibilities are virtually infinite here, and it spares you from having to communicate with your automobile to get things done.
Instead of using your voice to go to a frequently visited area, create an Assistant shortcut that sends you there with a single tap. Shortcuts may also be used to call people with difficult-to-pronounce names, send "Can't talk now" SMS, unlock your garage door, and so on.