Navigation and Beyond: OEM Infotainment Systems
Navigation and Beyond: OEM Infotainment Systems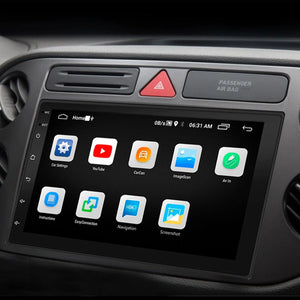 For years, vehicle makers have combined entertainment and information systems, resulting in a sort of unified hardware known as an infotainment system. Every system is unique, but they often allow access to audio sources like as radio and internet radio, navigation, places of interest, car diagnostic information, and a slew of telematics capabilities.
There was GPS first, and then there was infotainment.
Although the global positioning system (GPS) was designed in the 1970s, it did not become fully operational until 1994. A number of automakers took use of the technology shortly after it became available.
Previous attempts at original equipment manufacturer (OEM) in-vehicle navigation systems have failed due to their reliance on dead reckoning navigation.
The initial original equipment (OE) GPS navigation systems were crude by current standards, but technology advanced quickly. When a more accurate GPS signal became available to individuals in the early 2000s, OE navigation devices became nearly ubiquitous.
OE entertainment, navigation, and telematics technologies now serve as the heart of many highly integrated infotainment systems. These advanced infotainment systems frequently manage the climate, provide access to important information about the engine and other systems, and usually include some sort of navigation.
While some systems don't offer navigation, that option is typically offered in a separate package or as an optional upgrade.
Options for OE Navigation and Infotainment
Automotive technology lags behind general consumer electronics, and original equipment manufacturers tend to cling to outdated technology for longer. Although infotainment systems tend to follow the same general layout, they nonetheless undergo refreshes, upgrades, and, in some cases, entire overhauls with each new model year.
Here's a quick rundown of the most common OE entertainment, navigation, telematics, and infotainment systems:
To manage communications, entertainment, telematics, and navigation, Ford has employed a couple of integrated infotainment systems. Ford Sync was their initial infotainment system, while MyFord Touch or Sync 2 is the second iteration. Both of these versions were powered by an embedded version of Microsoft Windows that was particularly built for use in automotive applications.
Ford Sync 3 is powered on Blackberry's QNX operating system and retains much of the same functionality. It has Alexa-powered voice commands, voice navigation, traffic information, and even lets you to operate your smart home from the comfort of your own automobile.
Other features include Sync AppLink, which lets you manage select mobile applications with your voice, and Google Maps compatibility with Android's Driving Mode. It also includes typical entertainment options like as radio and internet radio, turn-by-turn navigation, and a variety of additional infotainment and telematics capabilities.
Through its OnStar system, General Motors provides telematics services and onboard navigation. New GM owners are normally given a one-year membership to OnStar, after which customers must pay a monthly cost.
GM has employed in-dash GPS and infotainment systems like Chevy MyLink and Intellilink that use information from a built-in hard drive in addition to voice-controlled OnStar. Map data from the GM Navigation Disc software can be used to update these systems. Digital music files can also be stored on the hard disk.
HondaLink is an acronym for HondaLink.
Honda was one of the earliest OEMs to explore with on-board navigation, and it actually worked on a system based on dead reckoning in the early 1980s. Map data is stored on hard drives in modern Honda navigation systems, and fresh maps may be downloaded via the Internet. Some Honda GPS systems additionally provide a lifetime subscription to a live traffic data service.
Honda employs the HondaLink system, which includes entertainment, telematics, and navigation functions. It integrates with a phone app, allowing users to receive maintenance warnings, access cloud-based information, and more.
Both GM and Honda have employed Gracenote in their infotainment systems, which is a service that can detect artist information by studying music files. That data is then shown on the unified display panel.
Toyota provides many in-dash navigation systems based on the Entune platform. One type has an integrated HD radio, while another can display DVD movies on its touchscreen. These systems can also be linked to Bluetooth devices to provide hands-free operation.
Some Toyota audio multimedia systems also incorporate Apple CarPlay, Google Maps Driving Mode, Alexa, and other essential services and capabilities. The Toyota app gives you access to linked services, and certain models include telematics features like remote unlocking, remote start, and more.
Volkswagen Volkswagen Travel Link with Sirius radio.
Volkswagen has optional touchscreen navigation that is incorporated into the entertainment center. Each vehicle's system is slightly different, although they all offer Bluetooth connectivity, live traffic statistics, and other common functions. One system they have utilized is Travel Link, and they have also had systems with app connectivity.
Touchscreen and tactile controllers are both available in UVO systems. Kia Motors America provided the image.
The major infotainment and telematics option from Kia is UVO, which stands for "your voice." This voice-controlled system contains CD players, radios, and a built-in digital music jukebox, and it can communicate with Bluetooth-enabled phones.
The original UVO systems lacked built-in navigation, forcing owners to choose between UVO and a simple navigation package. UVO is now available with or without navigation and a variety of sophisticated telematics capabilities.
Usability vs Convenience
Each OEM infotainment system is slightly different, however all of the major manufacturers have recently moved toward more integrated infotainment systems. That degree of integration makes them extremely handy, but it has also resulted in usability concerns. According to a J.D. Power and Associates survey, the majority of consumer complaints concerning OEM navigation systems are linked to simplicity of use.
The learning curve for these infotainment systems can be rather high because they are often linked with temperature controls, radios, and other devices. The iDrive technology has been identified as a big distraction since it draws a driver's attention away from the road.
According to the J.D. Power and Associates research, 19% of OEM GPS navigation users couldn't find a desired menu or screen, 23% had trouble with voice recognition, and 24% said their devices produced inaccurate routes.
Some systems scored higher than others, such as the Garmin unit used in Dodge Chargers. Garmin is a well-known aftermarket GPS producer, and the navigation platform it provides for the Charger is said to be far more user-friendly than many OEM systems.
Selecting an Option
Because infotainment systems are so tightly incorporated into most new vehicles, you might want to test drive a couple of them before purchasing your next new car or truck. GPS navigation may not be high on your priority list, but after purchasing a new vehicle, you're virtually stuck with what you have.
Each infotainment system also has a slew of capabilities, and some, such as UVO, are even built around a multimedia experience rather than navigation. In that situation, you'll have the option of using whichever aftermarket GPS device you choose.