Installing a Single Din Car Stereo
Installing a Single Din Car Stereo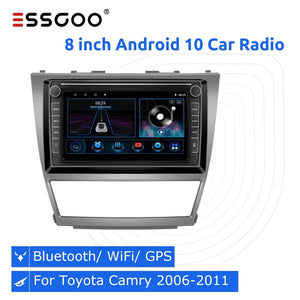 We offer a detailed guide to installing it yourself in minutes, whether you are upgrading to one of the latest single din stereos or replacing a broken one.The only tools needed are removal keys that slide down the side of the stereo. Any additional tools should be avoided as they may cause harm to the dash or radio.
The following are the ten stages to installing a new single din automobile stereo:
1.Remove the battery's negative cable.2.Remove any trim that surrounds the radio.3.Place the removal keys into the stereo's slot on the side.4.Slowly move the stereo towards you (no need to use force).5.Unplug the OEM wire harness and antenna from the stereo's rear panel.6.Obtain the new stereo and connect any new wiring.7.Fill the opening with the vehicle radio.8.Connect the battery's negative wire.9.Ensure that it is completely operational and that all of the speakers operate.Install any trim that surrounds the unit.It should be noted that not all head units will employ removal keys. Some may be bolted in place, while others may necessitate the purchase of a new dash kit.
It's also worth noting that if you have more car speakers, you may have more cabling to connect to the system.
Adapter for ISO to DIN Antennas
In addition to the ISO connector, many aftermarket stereos may require a DIN antenna aerial connector. You won't be able to use your new single din stereo without this adaptor, but you might be able to utilize the other inputs. The ISO to DIN radio adapter (seen below) is inexpensive yet sometimes overlooked when installing a new aftermarket stereo.
Double Din to Single Din Conversion How to Install a Single Din Car Stereo
A double din head unit has the disadvantage of taking up a lot of space in the dash. You will have a couple of inches of extra room if you retrofit a single din in the place of a double din. This may be used as a storage box, a location to place a boost gauge, and a variety of other things.It is quite straightforward to convert a double din stereo to a single din stereo by removing the double din and replacing it with a new faceplate. This allows you to place the single din cage into the faceplate's cage at either the bottom or top half. You may then do anything you want in the cage's other unused part.The decision between a double din and a single din head unit is entirely subjective. However, it's worth mentioning that switching from a single din to a double din is far more difficult in most circumstances, although shifting to a smaller stereo is much easier.