Questions to Consider When Upgrading Your Car Stereo System
Questions to Consider When Upgrading Your Car Stereo System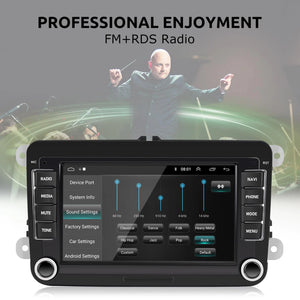 You value your car and its carplay radio equipment, and you want to ensure that every dollar you spend on it is worthwhile. Owners should feel at ease asking questions and learning about their new equipment while chatting with a competent technician. Don't allow your shyness prevent you from asking. Only by asking these questions will you be able to fully comprehend your stereo. Continue reading to find out what factors to consider when upgrading your audio.A automobile audio system's components.It's natural to want to know more about which components are being improved or added. Below is a quick summary of these components.
Mainframe
The phrase "main unit" refers to the dashboard control panel that runs the car's audio system. The audio main unit in most current automobiles comprises of a tablet or screen that displays the time and other information - the music you're listening to, the forecast, GPS, or other apps.To generate sound, speakers use amplified electrical signals. A speaker is technically any audio instrument that turns a signal into pressure or energy by pushing back and forth against an object known as a "speaker cone" - the vibration that generates sound.
Amplifiers
Amplifiers act as a "partner" to your speakers. This is due to the fact that most speakers are incapable of playing music or audio at high levels. Amplifiers increase the voltage of your audio stream, resulting in crisp, clear sounds at a higher loudness.
Subwoofer
The amplifier increases the overall quality of your audio transmission, whilst the subwoofer improves the sound of the audio bass. This is the most challenging aspect of audio to deal with since low-quality bass sounds muffled and unpleasant without a subwoofer.
How will the update sound?
You should ensure that the audio experts you are working with are knowledgeable about their craft. Inquire about the outcome of their efforts. This manner, you may be certain that you have a legitimate end aim.
What can I do to avoid harm?
Audio technology is extremely sensitive. A little issue can have a significant impact on the overall quality of sound generated by your system. Examine what your technician has to say about error prevention.
What if I discover damage?
There are two compelling reasons to pose this question. To begin, you'll discover simple methods for keeping your audio system in good working order.Second, you'll find out if your installer offers any warranty or maintenance services.
Is it dangerous to acquire a new stereo?
Your mechanic should go beyond just answering "yes" or "no" and explain what to anticipate from the technology in your car and what to watch for.Finally, upgrading to a new audio system might alter your driving experience. However, you should be informed of what upgrades are being conducted. Because you own the automobile. Contact our professionals to find out what's in our vehicle stereos; you won't be disappointed.