Selection of car charger to pay attention to the following 5 points
Selection of car charger to pay attention to the following 5 points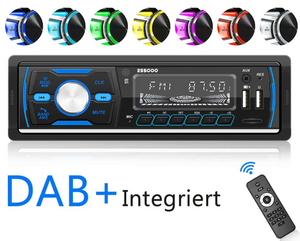 Clear the output voltage of the car cigarette lighter
The output voltage of the car is 12v and the truck is 24v. Most of the general-purpose car chargers (12v) apply to the car, if it is other models, you need to choose the corresponding voltage standard.
Understand the automatic protection function of car charger
Whether the car charger has overvoltage, overcurrent, overheating, short-circuit protection, etc. The shell is preferably made of ABS flame retardant and environmentally friendly material, which can prevent external combustion and is beautiful, and does not leave a handprint when touched. Click here for 60W Bluetooth Car Player.
Pay attention to the voltage and current size
When choosing a car charger, pay attention to the voltage and current size of the supporting equipment, such as the iPhone 5V/1A, tablet computers, and mobile power 5v/2A. dual USB interface car charger if the phone and tablet charge at the same time, the total current of the car charger should be at least 3A or more, otherwise the charging speed will not only drop significantly but also overheating and even equipment.
Know what the total current of the car charger purchased is
Generally, regular products will be marked on the charger how much A the output current is, if the charger has been purchased to charge the phone + tablet not only is slow and heat, both the current is not up to standard.
Choose a reliable brand
Reliable brand quality is guaranteed, and the use of peace of mind, this reasoning I believe goes without saying. Although the price is generally more expensive than poor-quality car chargers, if you are greedy for cheap, quality problems, it is certainly no way to complain. In addition, to avoid "fighting" overcharging, it is best to choose a car charger with at least 2 USB ports.
When choosing a car charger, you can choose one that suits you according to your habits and preferences. But no matter which type of car charger you choose, quality is the primary premise.