Some Methods for Adding Bluetooth to Your Car
Some Methods for Adding Bluetooth to Your Car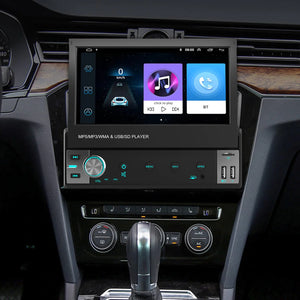 Do you want to install Bluetooth to your automobile but aren't sure if you can?You've been told you need to replace your factory radio to obtain Bluetooth... even if you REALLY don't want to?The truth is that each automobile is unique. And each one is unique.Some of my clients had little trouble upgrading their stereos to aftermarket bluetooth radios... However, other people do not wish to modify the factory appearance at all.Even so, I have others that WANT an aftermarket audio but their vehicle would not take it.
So, what are you going to do?
Well, in this post I'm going to show you 3 different ways you can add bluetooth to your car.One of them involves replacing your stereo… while two of them don't.Sound good? Then let's begin…Changing Your Factory Stereo for an Aftermarket Model Bluetooth Stereo Pairing
Pioneer Audio
This is by far my favorite method of incorporating bluetooth.It's easy to use, effective, and provides a plethora of possibilities.You may build a simple radio with Bluetooth, USB, CD, and Auxiliary... or you may go "bourgeois" and use Apple CarPlay or a navigation system.
CarPlay by Apple
Your oyster is the entire globe!But how can you determine if your vehicle's radio can be replaced?Simply enter the year, make, and model of your vehicle into Pac Audio or Metra Online.Then you should check to see whether they offer a kit and harness for your car. The kit is the most crucial thing to search for (the harness is frequently referred to as the interface).If neither business produces a kit for your vehicle, there's a considerable possibility the stereo won't fit, or you'll have to have us - or another specialist - construct you a bespoke kit.However, this may be costly, so your next alternative is...
This is simply a fancy way of stating Bluetooth that connects straight to your factory system - that's it!And it works fantastically well with European and high-end vehicles that lack radio replacement options.BUT... it doesn't mean you can't put them on regular automobiles like Hondas and Subarus.The easiest method to find out if this module is available for your vehicle is to visit Grom Audio. Again, enter the year, make, and model of your vehicle to check whether a bluetooth adaptor is available.If there is, wonderful - you're ready to go.But if there isn't, don't give up. There is one last option, and that is...
FM Modulated Bluetooth
So, this wasn't my first pick. In reality, this is really a last resort.We'll discover that one or both of the first two answers are available to our consumers nine times out of ten.In the unlikely event that they aren't, we'll use FM Modulated Bluetooth.We don't have any in stock, but you could go to Best Buy or Amazon and buy lots for dirt cheap.
Why am I not fond of this form of bluetooth?
Because Bluetooth is pre-programmed to operate with one of your FM stations. Meaning?Your sound quality will be limited by the quality of radio reception.Customers frequently complain about choppy and intermittent sound... So, once again, if you can perform the first two, I won't advocate this alternative.So there you have it - three different ways to get Bluetooth in your automobile.