Ways to Improve Car Audio Quality
Ways to Improve Car Audio Quality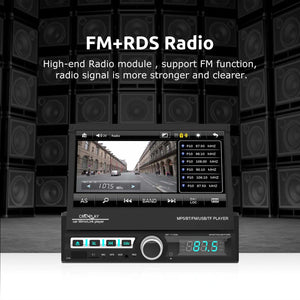 Upgrading the radio and flat panel gadgets in a car is never the end of the adventure for people who possess one. The trick is not always to spend more money, but to know where to spend it and what to improve to get the most out of your car's audio system.CarPlay and Android Auto 9" Car Multimedia deliver clear reproduction of singers and instruments, as well as more robust bass. If you have the money, you may even install a second subwoofer for deeper bass. Although it may cost you more in the end, it will considerably improve your music listening experience.
.
External enhancement
People frequently connect their phones to their vehicle stereos using an auxiliary cable, relying on the phone's poor digital-to-analog converter, which can result in a loss of speech quality. As a result, it's advisable to look for a host that supports USB and has a high-quality built-in DAC. These audio hosts can receive digital data from your device and quickly transform the data into an audio signal, which can then be transmitted to speakers and amplifiers.You can select the Wireless CarPlay Box Ai Box for Factory Screen, which upgrades your factory screen to smart Android 9.0, supports USB and Type-C plug-and-play, and allows you to install any software from the Google Play store.
Amplifier, Signal Processor
Factory automobile audio systems are fairly simplistic, and even when they do the job, they lack the subtleties that a seasoned music enthusiast would appreciate. If you are a music fanatic, your automobile audio system will require additional components. Adding amplifiers, signal processors, and band EQs might be costly, but these components have the ability to transform your car's audio from ordinary to extraordinary!
Make use of high-quality music files
The source of the audio files is just as crucial as the components of your automobile audio system for the optimum in-car audio experience. The issue with digital music files is that they are frequently overcompressed, resulting in a loss of aural quality.The best approach in this regard is to switch to a lower level of compression or get audio files encoded in a lossless format - also known as high-resolution or high-definition audio. formats such as MP3 and AAC offer traditional quality, while other formats such as ALAC, WAV and FLAC offer high-resolution, better sound quality.As we said at the beginning, enhancing your car audio is not a destination, it's a journey. You can take your time and upgrade gradually according to your requirements and budget. Drop us a line today and get the premium gear you want!