WHAT IS APPLE CARPLAY?
WHAT IS APPLE CARPLAY?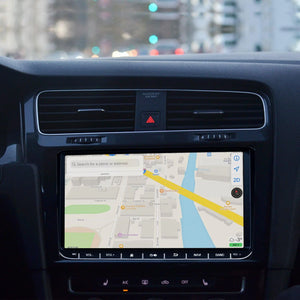 Apple CarPlay... it's mentioned in almost every new car review... But what exactly is Apple CarPlay?Apple CarPlay is already in almost every major automobile on the market, three years after we first reported on it. Here's the most recent information, including the Apple CarPlay iOS 13 upgrade and the new features it delivers.IF YOU'RE IN THE MARKET FOR A NEW CAR, chances are you've already heard the term'Apple CarPlay,' and most reviews will state whether or not a vehicle has it. But what exactly is Apple CarPlay, what does it accomplish, and does it really matter whether or not a car has it?
Apple CarPlay is simply a more convenient method to use a phone while driving. It almost always delivers greater integration than Bluetooth, and considering that almost all modern vehicles come with a touchscreen, it makes sense since it allows the majority of what you see on your phone to be presented on the car's infotainment screen. It can do more than just make calls; it can also utilize applications like maps, Spotify, Waze, Apple Music, WhatsApp, and messaging, all of which can be used with Siri voice control.
It also eliminates the need for most manufacturers to integrate and maintain navigation software, making the construction of the entertainment device less expensive.However, if you don't have an iPhone, you may lose out on navigation entirely; however, most systems running Apple CarPlay also support Android Auto - here's a primer on how to use Android Auto.For the most part, it's a win for both buyers and manufacturers, but not all automakers are thrilled with the requirement.
A brief history
When Apple iOS 4 was introduced in 2010, it included a function known as "iPod Out." It supported a rudimentary home screen video feed from Apple devices via cable, as well as a return feed to operate the device. This is essentially how Apple CarPlay currently functions.
Where it all started
BMW Technology USA, which was headquartered just down the road from Apple's offices at the time, recognized a potential for hands-free integration and collaborated with Apple to develop the function into what is now known as Apple CarPlay. However, by the time it was formally introduced, BMW had distanced itself from the effort and stated that it would not be incorporating Apple CarPlay.The Ferrari FF was the first car to have CarPlay in 2015, and it is currently used in over 100 vehicles.BMW has since reversed course and included CarPlay in the 2017 5-Series. It was also the first manufacturer to provide wireless CarPlay integration. Audi now provides wireless CarPlay, and more manufacturers are following suit.
iOS 13 Apple CarPlay
The most recent Apple CarPlay update is iOS 13, which includes several new features. The most significant update is the addition of a dashboard for the home screen, which may display numerous programs at once, such as navigation and the music player. Because you don't have to swipe between displays to change a music when using maps, the system is less distracting. Music streaming services like as Apple Music, Spotify, Audible, Amazone Music, and Pocket Casts are compatible with CarPlay 13, but only Apple Music, Spotify, Audible, or Pocket Casts may be displayed on the dashboard when maps are running.
And, unlike earlier, when you couldn't use the phone without the car's screen returning to the home page, you may now use the phone while the infotainment screen displays an app like maps.The updated system offers a fresh design and improved functionality for Apple Maps, however third-party apps such as Google Maps and Waze (also owned by Google) operate with CarPlay. There's also a day and night mode, which keeps the screen from becoming overly bright when it's dark outdoors.The calendar app is a new app in iOS 13 that connects with Siri for appointments and may immediately bring up directions to the meeting location. You may also phone the attendee to let them know you're running late; Siri can do that. The new CarPlay system now supports different screen sizes, allowing new vehicles with different infotainment systems to better integrate CarPlay for a consistent appearance and feel.