What Is the Best Car Stereo Receiver?
What Is the Best Car Stereo Receiver?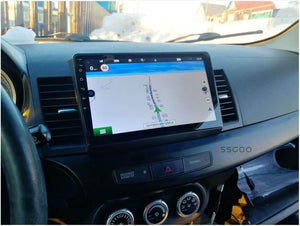 Choosing the finest car radio receiver for your vehicle may be influenced by aspects such as the sort of audio fidelity you want, as well as your budget. Car stereos are classified into two sizes: Deutsches Institut für Normung (DIN) and double DIN. When shopping for the finest car audio, seek for one with the suitable size profile for your vehicle. Audio fidelity varies greatly from one automobile radio receiver to the next, as do features like audio input connectors and compatibility with digital music players.All of these elements can affect pricing, so you should have a certain budget in mind when searching for a new vehicle radio.The head unit is the technical word for a car stereo receiver since it is the component that operates the full audio system. Simple head units merely have radio receivers, but more complex models might incorporate cassette tape decks, compact disc (CD) players, global positioning system (GPS) capability, and a variety of additional features. External devices, such as CD changers, can also be linked to some car audio receivers.
To operate with a stereo, CD changers can be fitted in a car
Because of a standard known as DIN 75490 or International Standards Organization (ISO) 7736, most head units have a consistent height and breadth. A regular automobile radio receiver is 180mm broad and 50mm tall (7 inches wide and 2 inches tall), whereas a double height device is 100mm tall (4 inches). Because length is not stated in either the ISO or DIN standards, it is critical to consider the depth of the receptacle in your car while shopping for head units.Although single DIN head units are widely used, certain original equipment manufacturers adopt the double DIN standard.
This is something to think about while shopping for the finest vehicle radio receiver
It is generally feasible to put a single DIN head unit into a double DIN receptacle, but not always. The brackets required to install a single DIN unit in a double DIN application may feature storage sleeves or allow for the stacking of two devices.Another element to consider while shopping for the finest vehicle radio receiver is audio quality. If you want the highest level of faithfulness, you will usually have to spend more money. Look for a unit that can be linked to an external amplifier or is directly compatible with component speakers. A digital or satellite tuner is another item to look for because any of these technologies may deliver a higher quality signal as well as more stations. Compatibility with digital music players and codecs, for example, can enhance your listening experience.