What's Next for Wireless and Wired, Apple CarPlay and Android Auto?
What's Next for Wireless and Wired, Apple CarPlay and Android Auto?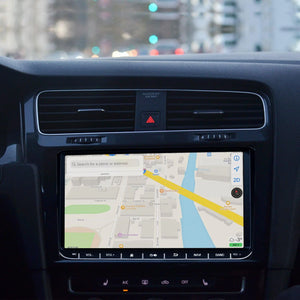 Since its launch in the mid-1980s, Apple CarPlay and Android Auto have required a physical USB connection in virtually all circumstances. However, new in-car multimedia systems are beginning to allow wireless integration of both platforms, initially in aftermarket audio systems then, more recently, in certain factory systems.
Wireless Integration
Wireless integration of Apple CarPlay and Android Auto has gone from unusual to routine in just a few model years. While most vehicles still require a standard tethered USB connection for integration, several models now feature wireless CarPlay or Android Auto - the latter relatively lately, but in certain cases may be added to older model years with a wireless update.BMW is the first carmaker to provide wireless Apple CarPlay on certain vehicles beginning with the 2017 model year. Nonetheless, factory wireless CarPlay is not a guarantee, and wireless Android Auto remains an aftermarket option. Today, the great majority of both platforms still necessitate the use of a real USB cord. In 2019, we provided a comprehensive list of all models that support wireless smartphone integration, although availability has risen dramatically since then.
It is important to mention
This capability may not always be standard in vehicles that provide wireless Apple CarPlay or wireless Android Auto integration. In many situations, automakers restrict wireless connectivity to specific trim levels or extra packages, while remaining reliant on traditional cable Apple CarPlay and Android Auto.Some hybrid or high-performance cars may also include the functionality, therefore look into the models for additional information.However, as automakers embrace vehicles that can take wireless upgrades, technology may and is evolving. BMW, for example, now provides wireless Android Auto in some models via wireless updates to its Live Cockpit Professional and iDrive 7 interfaces. Other vehicles with similar features may follow suit.
How does connection function?
Because Bluetooth is insufficient for connectivity, in-car Wi-Fi is required. The latter enables phone conversations and streaming music, but it only supports a limited amount of bandwidth.Apple CarPlay and Android Auto necessitate a more stable connection, beginning with the electricity behind the physical cord, which both systems require from the outset. More data can be accommodated with a Wi-Fi connection to the entertainment system through an in-car router.We've noticed that phones connected to older-generation USB ports lose battery capacity while utilizing Apple CarPlay and Android Auto, necessitating the usage of a powerful charging source. Wireless charging pads already answer the phone, which is a function that is extensively employed in the business, particularly in automobiles equipped with wireless Apple CarPlay.
Will I Have to Pay More for My Car's Wi-Fi?
No. Wi-Fi hotspots are stand-alone devices that connect to the Internet without utilizing cellular data. After a free trial period, cars with it normally charge a monthly membership fee, however both BMW and Audi indicate that the subscription does not require wireless Apple CarPlay activation to operate. To keep Apple CarPlay operational in any manner, your car may require a monthly subscription.Finally, if your car doesn't have any active Wi-Fi hotspots, Apple CarPlay and Android Auto may use your phone's cellular data, whether through USB cable or wireless connection. This, of course, may result in increased data consumption costs on your cellphone account.It's difficult to predict when more vehicles will be equipped with wireless Apple CarPlay and Android Auto. Wireless Android Auto will be increased, according to the CEO, while wireless Apple CarPlay will be offered in the majority of Audi's portfolio for the 2021 model year. Mercedes-Benz said in 2018 that its MBUX multimedia system will allow wireless CarPlay, but there has been no update for the entire 2022 model.