Which Apple CarPlay car radio is best for your vehicle?
Which Apple CarPlay car radio is best for your vehicle?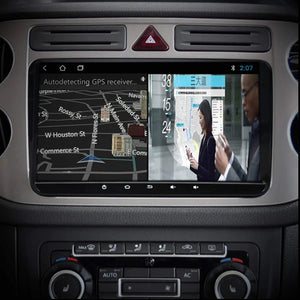 If you're still listening to music on your phone through tiny, cracking speakers, it's time to update. Wireless streaming is unrivaled in terms of convenience, but you'll most likely need to replace your car's head unit radio to take use of this option. iPhone owners want to make certain that they update to one of the top CarPlay head units available today.
Beyond enjoying great music, there are many benefits to using an Apple CarPlay head unit: anyone with an iPhone can use simple voice commands to navigate, answer calls, send text messages and more via CarPlay. What's more, you don't need a brand new car to experience any of these features in a safe and distraction-free way. Since the debut of Apple CarPlay in 2014, aftermarket audio manufacturers have been developing head units with Apple's in-car operating system for various vehicle models.
When it comes to do-it-yourself headunit installation, you have several options, but they all include pre-wired harness adapters. You can also opt for adapters so you don't lose features like OnStar, steering wheel controls or doorbells. Prices for these products range from a few dollars to several hundred dollars, depending on the complexity. You can also buy trim and installation kits, and finding how-to videos on YouTube for your stereo model and car shouldn't be too difficult.
With so many options, it can be difficult to determine which Apple CarPlay head unit is best for your vehicle. That's why we turned to Crutchfield to help us select the best Apple CarPlay head unit for your car stereo. Since 1974, Crutchfield has helped more than 6 million customers improve the quality of their car audio systems. Check out some of the best Apple CarPlay head unit options below to find the perfect fit for your vehicle.
We've compiled a list of the best Apple CarPlay head units from models that fit the most common radio sizes: single DIN head car stereos and dual DIN head car stereo sockets                        
ESSGOO, as a brand dedicated to providing smart, economic and easy-to-install auto parts,
our goal is to creatively transform and enrich the in-car experience for drivers and passengers.
We strive to answer the demand of driving experience in all aspects,while making the trip more convenient, safer and comfortable by innovative auto products.
In the future, cars will become a mobile living space,ESSGOO will continuously pursue the concept of innovation and excellence,and this has driven us to research and develop higher quality, distinctive and enhanced product series,so as to become the global preferred brand to improve the quality of mobile life.