WHICH IS BETTER: BLUETOOTH CAR STEREO SYSTEMS OR APPLE CARPLAY & ANDROID AUTO? 5 REASONS WHY APPLE AND ANDROID OUTPERFORM
WHICH IS BETTER: BLUETOOTH CAR STEREO SYSTEMS OR APPLE CARPLAY & ANDROID AUTO? 5 REASONS WHY APPLE AND ANDROID OUTPERFORM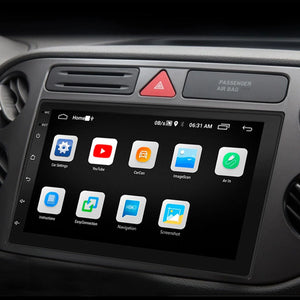 vehicle audio City San Diego has one of the largest inventories and a comprehensive range of aftermarket vehicle audio systems, including those with Bluetooth and Apple CarPlay/Android Auto. However, some of our consumers are unsure whether one is truly superior. In fact, some people still confuse Bluetooth vehicle stereos with Apple CarPlay/Android Auto. So, let's lay some myths to rest right now.Bluetooth and Apple CarPlay/Android Auto are not interchangeable terms. Bluetooth is a wireless short-range technology that connects your phone to your receiver or audio. This allows users to stream music and video, but not much more. Apple CarPlay/Android Auto, on the other hand, is more of a comprehensive integration. You'll have a lot more access to your phone's features. This is essential to understand before proceeding with any form of car radio installation.So, what are the primary benefits of Apple CarPlay/Android Auto over normal Bluetooth? This will be broken down into a top five list.
ADVANTAGE 1: YOUR IN-DASH SCREEN TURNS INTO A SECOND PHONE SCREEN.
As previously said, one of the major benefits of Apple CarPlay/Android Auto is the complete connectivity with your phone. That implies that the bulk of your phone's apps and features will be available to you directly on your vehicle's touchscreen display.So, what does all of this mean? First and foremost, it means you won't have to fiddle with your phone while driving. Everything will be neatly put out on your touchscreen's panel, with large icons and simple display options.Because Apple CarPlay/Android Auto is designed exclusively for automobiles, all of your most critical applications are brought to the forefront. You may also tweak the layout and menu to get things just how you want them.
ADVANTAGE 2 - USE VOICE COMMANDS TO KEEP YOUR HANDS ON THE WHEEL.
We're all aware that texting and driving is a massive no-no. Even holding your phone to answer a call takes one hand off the wheel. Using a phone while driving is potentially dangerous in any case. Another reason why we like Apple CarPlay/Android Auto. Using the voice command capability, you can do everything from messaging to making a phone call to requesting an alternate route. There is no need to push any buttons. This keeps your hands on the steering wheel, promoting safer driving practices.
ADVANTAGE 3: BETTER AND SMARTER MAPS
We're all familiar with how ordinary maps function. You must manually enter the location and pray that the route provided is not congested by traffic, construction, or accidents. However, the mapping technology in Apple CarPlay/Android Auto provides a superior, smarter map.To begin with, you will have access to all of your email accounts, text messages, contacts, and calendars. This makes entering your destination much easier. Another advantage of these maps is that they are more comprehensive, may give turn-by-turn spoken directions, and even have a 3-D option.
ADVANTAGE 4 - ALL OF YOUR FAVORITE APPS ON YOUR SCREEN
Apple CarPlay and Android Auto are designed to seamlessly link your phone with the in-dash touchscreen. That means having access to all of your favorite applications while driving. Podcasts, audiobooks, Spotify, iHeartRadio, Pandora, Amazon Music, Google Play, and SiriusXM Radio are among the most popular. Long automobile travels are made easier with Apple CarPlay and Android Auto.
ADVANTAGE 5 - CAR-SPECIFIC CONFIGURATION
Maybe you want all those social media and text message alerts while you have your phone in your pocket. However, things may be different in the automobile. Apple CarPlay/Android Auto allow you to tune out all distractions with car-specific settings if you want to. You may choose which alerts you want to get and which you don't. When you disconnect, all of your usual settings are reset.
GET APPLE CARPLAY/ANDROID AUTO TODAY!
Now that you know all of the benefits of Apple CarPlay/Android Auto over Bluetooth, all that remains is to install a new audio with this game-changing technology. If you're looking for "car audio near me," go no farther than vehicle Stereo City San Diego. We install vehicle stereos, speakers, and subwoofers from the industry's top manufacturers. If you want to upgrade to a stereo with Apple CarPlay/Android Auto, stop by the shop and we'll show you a few options that will work with your specific car.