Why should you install a touchscreen receiver in your car?
Why should you install a touchscreen receiver in your car?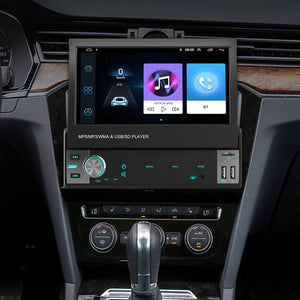 Every vehicle enthusiast's desire is to drive a car that is completely equipped with all of the newest equipment. A touchscreen receiver is one of the most desirable items to have in your automobile. Back in the day, it was a fancy gimmick, but with today's automobiles depending more on digital technology and following the connection trend, the touchscreen receiver has become a need. It not only adds a stylish touch to your vehicle, but it is also incredibly practical, providing you with all the information you want while driving without taking your eyes off the road. Let us go through some of the most important advantages of a touchscreen receiver.
Gone are the days when you had to pull over at every street corner and ask a local for directions whenever you traveled somewhere new. The GPS function has simplified navigating more than ever. Some systems, such as Pioneer's AVIC series, include built-in GPS that allows you to see maps of all places and determine your position on them. Even if your device lacks the capability, you may link your smartphone to it and access the maps on the receiver.
The addition of a Rear View Camera.
How many times has the back bumper of your automobile been scraped or dented when backing up because the item behind it was not visible? The touchscreen receiver allows you to attach a rear view camera and see the live feed on the unit's screen while reversing. It increases the security of your vehicle and keeps damages and damaged tail lights at bay.
Listening in two zones
This is by far one of the most outstanding touchscreen receiver features. It allows you to divide the front seat entertainment from the rear seat entertainment, allowing everyone to listen to their favorite songs without having to compromise.While you listen to your favourite classical songs, your kids in the back can enjoy watching cartoons in the back.
Omni-compatible
Unlike usual radios, a touchscreen receiver is omni-compatible. What this means is that it can connect with an entire range of devices, including smartphones, USBs, and iPhones – giving you a plethora of choices to lift your mood while you drive to your destination..
Bluetooth compatibility is another clever feature of a touchscreen receiver. By connecting your smartphone to the receiver through Bluetooth, you may quickly make and receive calls without taking your eyes off the road and jeopardizing your safety.These are just a few of the features that make a touchscreen receiver a worthwhile purchase. As technology advances and cars become more linked, the usefulness and reach of the unit receiver will expand, making it a vital automotive component.