Why You Should Buy a Bluetooth Car Stereo:About Bluetooth audio in automobiles
Why You Should Buy a Bluetooth Car Stereo:About Bluetooth audio in automobiles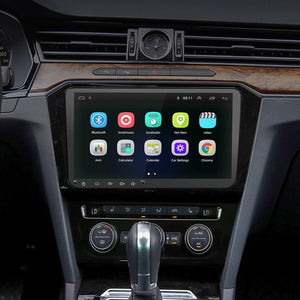 The days of the wired vehicle audio may be drawing to a close. With the introduction of several new technologies, such as Bluetooth and GPS, automobile owners are beginning to search for methods to improve the technical and mechanical aspects of their vehicles. The finest Bluetooth car stereos have grown incredibly popular in recent years because they are simple to install and give owners with the functionality they need to maintain their vehicles competitive in today's market.Don't you despise it when your vehicle audio goes dead in traffic? Your hands are still holding your phone in one hand and navigating the navigation app in the other.
The following are some of the factors that make Bluetooth car stereo an excellent choice:
Performance that is adequate
The FG falcon Bluetooth car radio is unrivaled in its class. It has an amazing battery life of hours or more. This lets you to listen to music without having to worry about it running out of juice. It also offers a USB connector for charging your smartphone or tablet while driving. The sound quality is also excellent. The speaker system is made of high-quality materials and produces high-quality sound that will satisfy even the most discriminating listeners.
High-Quality Audio
The FG Falcon Bluetooth audio provides genuinely excellent sound quality. It is a high-end device with an easy-to-use remote control and a user-friendly UI. It will be impossible to find another gadget with such excellent sound quality as this one. The gadget also has an auxiliary input for connecting other devices such as an MP3 player or an iPod.
DVD Drive
Another characteristic that distinguishes this device is its DVD player. It allows you to play DVDs while driving, so you may watch movies while driving. Another fantastic advantage is that you won't have to worry about missing vital sequences when viewing movies on the go.
Power Administration
Another outstanding aspect of this device is its power management system. It gives customers the option of selecting several modes for adjusting volume levels and modifying bass settings on each device independently. This allows drivers to tune their music without continually touching their phones or changing settings on numerous devices at once.
Bluetooth compatibility
This gadget also has Bluetooth technology, which allows you to effortlessly connect to other devices such as cellphones and laptop computers. This means that all you have to do is connect this gadget to your phone, laptop, or other device and you can start listening to music or viewing films right away!
The FG Falcon Bluetooth Audio includes a built-in GPS that allows you to acquire directions and navigate to your desired location. It will also measure your daily speed, distance traveled, and calories burnt. This tool is extremely helpful while driving long distances or on highways since it offers precise information about where you are going and how quickly you are traveling.
USB interface
It has a USB connector that allows you to connect your MP3 player to the gadget and transfer all of your music right into the device. This is especially beneficial if you have a huge collection of music on your MP3 player that take up too much capacity. You can use this device instead by plugging your MP3 player into the USB port.
SD card reader
Bluetooth car stereos also have an SD card port, allowing you to insert an SD card and transfer all of your audio files to it without the need for an additional external device such as an MP3 player or PC. The SD card slot's primary use is to play music via the USB connection. It can also play video files and other types of data files.When you insert your iPod into the FG Falcon's USB port, it will instantly detect it as a source. You may then use your vehicle radio to play music from your iPod on demand or through an FM transmitter.
The radio in the car
This function lets you to listen to your favorite radio station without changing gears or reaching for the steering-wheel volume knob.