7 Best Android Car Radios Reviews
7 Best Android Car Radios Reviews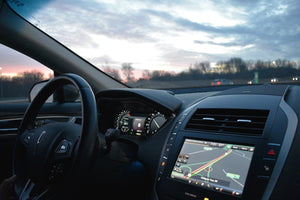 Whether you're looking for a new car stereo or just want to upgrade your current one, we've got you covered. We'll help you choose the right model for your needs. These are the best android car radios on the market today. Read our reviews and see why they're worth buying!
Check out the best Android car radios of 2022!
If you're in the market for a new car stereo and looking for an Android model, then ESSGOO here is the best and most affordable Android car radios on the market right now.
A total of 7 Android Car Radios with different price points and functions are prepared here. Get ready to go!
Which features are important for a car stereo?
If you're in the market for a new car stereo,you might be wondering what features you should be looking for. Here are some things to keep in mind when shopping for a new stereo.
- Compatibility: Make sure your new car stereo is compatible with your vehicle. You can usually find this by looking at the model year and specifications of the vehicle. If you pick out a new car stereo that is not compatible with your model, it may not work at all or work properly. This can be a big hassle and a waste of money, so be sure to keep that in mind when shopping.
(If it is a special car audio provided by ESSGOO, you can buy it with confidence. Because ESSGOO engineers have ensured the compatibility of special car audio through a lot of practice and development)
- Screen size: Another important thing to keep in mind when choosing a new car stereo is screen size. Generally speaking, the bigger the screen, the better. And preferably with an IPS high-definition touchscreen, it's easier to read and use the screen while driving.
- Built-in features: You also need to look for models with features that you will definitely use. Some of the more popular features include Bluetooth capability, multimedia, DAB, USB/TF ports, built-in hands-free calling, learning/text-to-speech and GPS navigation. These features can really enhance your driving experience by making your driving experience safer, easier and more enjoyable. It can also re-enable "old" cars and link the times.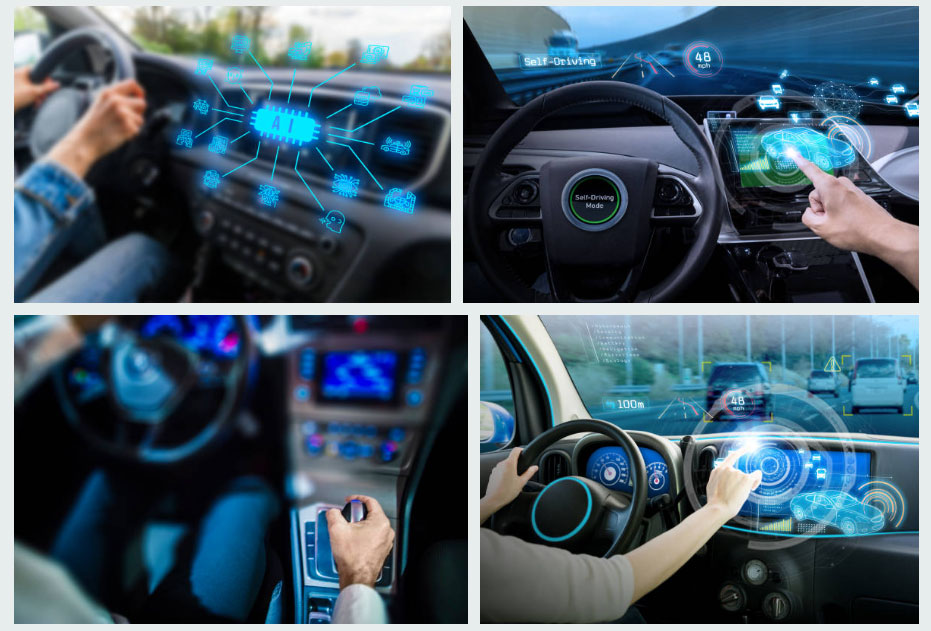 What is an Android Car Radio?
In order to understand what an Android car radio is, it helps to know a little about the Android operating system. Android is a computer operating system that is used in a wide range of devices, such as smartphones and tablets. While Android devices are typically used on handheld devices, some car stereos are designed to work with the Android operating system.
An Android car radio is designed to work with Android devices to add features to your car stereo. This means you can access a wider range of features on your car stereo by connecting your device to it. For example, you can use your Android device as a navigation system on your car stereo.
In a nutshell: This is an in-vehicle Android system designed for use in cars. The interface and visual panels are different from the mobile terminal, mainly to improve the driving experience and safety.
(Interlude: Android Car Radio is not Android Auto: Android Car Radio refers to Car Radio/Stereo equipped with Android system; while Android Auto is a function, a link way. Please see another article for a detailed explanation: Tested ESSGOO Carplay and Android Auto Player, Cheap and Easy)
What to look for when buying an Android radio?
If you're looking for an Android car radio, there's another thing you should keep in mind. In addition to the factors mentioned above, compatibility, optional functions, screen size and other factors, there is also a need to pay attention to whether the overall size of the new car radio matches your car.
If it is a standard single DIN or standard double DIN, you can buy a general model car stereo.
Standard single DIN size: frontal width is about 178mm, height is about 50mm. Two inches tall & Seven inches wide.
The size of standard double DIN: the frontal width is about 178mm, and the height is about 101mm. Four inches tall & Seven inches wide.

If the size of the original car stereo is informal and not rectangular, you need to check the specifications and model year of the car to buy a special car, such as a Volkswagen car, an Audi car, an Opel car, and so on.
Tip: The price of a general-purpose Android car stereo will be relatively cheap; while a dedicated car stereo is more expensive due to its size and plug-and-play.
3 Best Android Radio Stereos for Cars
If you're in the market for a new car stereo and want to find an Android model, these are the best stereos for Android. In this section, we'll take a look at the best stereos currently available.
ESSGOO Car Audio with Android Auto and Carplay: AR1001
- This is the best overall choice out there, if you're looking for a car stereo with Android Auto or Carplay functionality, the ESSGOO AR1001 Dual DIN universal car stereo is an excellent choice. This stereo lets you control music, navigation and hands-free calling with your Android or iOS device. And the compatibility is very superior, and the 10-inch touch screen is also enough to have a sense of technology. The usual ESSGOO car audio also brings you useful features such as Bluetooth, USB/SD ports, the latest GPS module and more.
-
ESSGOO AR8002 Android Car Stereo with Physical Buttons
- The best choice for Volkswagen, AR8002 Car Stereo is a special Volkswagen car stereo with two operating systems, physical buttons and touch screen. This means that this product is suitable for installation in most Volkswagen cars, such as Golf, T5, Passat and so on. The Android radio itself also offers hands-free calling and navigation. You can also use it to access your music library and even make phone calls. AR8002 stereo is also equipped with carplay function, which can sync iPhone with one key. The stereo features an intuitive in-vehicle interface that is easy to use.
It is worth noting that the physical buttons can provide convenience for special situations, such as the fact that the gloves cannot be directly controlled by the touch screen, etc. It can also satisfy some customers who are accustomed to using the button functions instead of directly touching the screen.
 -
Large Screen Car Stereo with Reversing Camera: Best Single DING Choice AS7001
If you are looking for a single DIN smart car stereo, then this foldable 7-inch touchscreen Android Car Stereo is a good choice. This stereo has a large touchscreen with intuitive controls. In addition to most of the functions of single DIN MP3, it has online navigation function, reversing camera function, Android application download and so on. What is even more surprising is that the screen of the AS7001 screen can be stowed away when not in use. The screen is like a drawer, it is pulled out when in use and returned when not in use.
(Tip: I can guarantee that Tesla does not have this function).
 -
2nd Best Android Radio for Cars
For Toyota Corolla 2014-2016 auto stereo unit. This product is also a special car model, specially designed for the 2014、2015、2016 Corolla. And an interesting thing happened to this model: a Corolla owner who just bought a 2016 replaced the original car stereo system on the day of buying the new car, that is, replaced it with this smart big-screen car stereo.
It also offers hands-free calling, internet radio, 16 sets of UI, steering wheel controls, Wifi and GPS modules, and more. Plug-and-play smart Android device, easy to install; entry-level modding tasks for novice modders.
1st Best Android Radio for Cars
For customers who have certain requirements for music, but do not need to purchase high configuration, I highly recommend ESSGOO TS0004 Single 1 DIN Car Stereo MP3 Player.
This is a very cost-effective Car Stereo head unit, the price is right, the sound quality and overall quality are exactly the standard of Boss and Sony's car MP3 player. This has to be the best single DIN universal car radio you can buy under $50 on the market right now. The advantages are that it is affordable, offers a wide range of features, and has good sound quality output. More importantly, it looks cool, or very good-looking.
 -
Higher priced car stereo recommendation
If you are pursuing a big brand or trust relationship, or are willing to pay high bargaining prices (big brand products all have high promotion costs, such as advertising fees, etc.), here are the following 4 models that are recommended to buy, their sound quality and picture quality All are good:
Sony XDR-SX890BT
Pioneer XDJ-900BT
Alpine SDS-H100BT
JVC KW-ZD300BT
These four are great options for anyone who needs a high-quality audio system. It has very clear sound and offers a variety of options.
Conclusion
If you're in the market for a new car stereo, you have a lot of options to choose from. While all car stereos can be useful, Android car radios offer a wider range of features. These are the best Android car radios on the market today. Read our reviews and see why they're worth buying!
--