The BMW's Head Unit host
The BMW's Head Unit host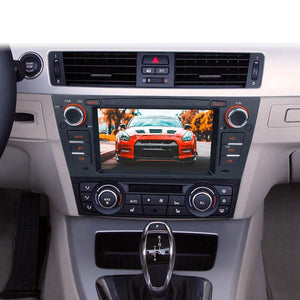 Following on from yesterday's post, we will primarily focus on the BMW Head Unit host. The function allocation of this system is really intriguing, and I spent a lot of time sorting it out. There may be errors, so please bear with us.
The first Head Unit hosts
2003-2007 are the early BMW codes. ID1CHAMP, 2008-2010 ID2 CIC MID, 2011-2014 ID3 CHAMP2, 2011-2014 ID4Entry, 2014-2017 ID5 Entry Nav, 2016-2018 ID6 Entry Nav EVO (NBT EVO), 2018-Now ID6 Entry Nav EVO (NBT EVO), 2018-Now ID7 MGU.
The following is the system architecture of the complete Head Unit host, and this is the version of ID5 Entry Nav. The system core for this 2015 product is: nViDIA ESOC3 CPU RAM 1GB DDRII SDRAM Flash 512 MB SLC NAND Flash Take note: Starting with Entry Nav EV0,The processing core has been replaced with a Xilinx FPGA, an Intel Atom CPU, and an nViDIA GPU.
Harman manufactures the MGU, which is a system used in conjunction with the RAM (Receiver Audio Module) and consists of one motherboard. The MOST bus is abandoned in the configuration depicted below, and the Ethernet OABR is utilized for connectivity. When compared to the previous system, various functions, including as AM, FM, DAB, and SDARS, are separated from the Head Unit. These capabilities, which replicate an electric vehicle's sound generator, are also provided.
The information system's schematic diagram
The unit is situated on the rear of the central display and includes a 320 Gbyte hard disk (HDD) for storing navigation map data as well as music data saved through USB. The main motherboard of the NGU is powered by Intel's Atom, while the subprocessor is powered by Renesas' MPU and the 100Mbps Ether Net Chip.
The MGU system
Personally, I believe that the BBA a lot of entertainment information system in the hardware design and Tesla have much differentiation, a lot of the software system structure and presentation, in reading the BBA in navigation, entertainment, instrument and bus system content, can see after a certain stage, to engineering demand spending a lot of cost. For example, a friend wrote yesterday that BMW's gesture recognition was a retarded person. This is the ability based on user interaction and user experience, and then reconstruct a set of software system, it is difficult for Germany to discover from the existing product engineers in the short term, this is the biggest problem.